Have you ever had any of them?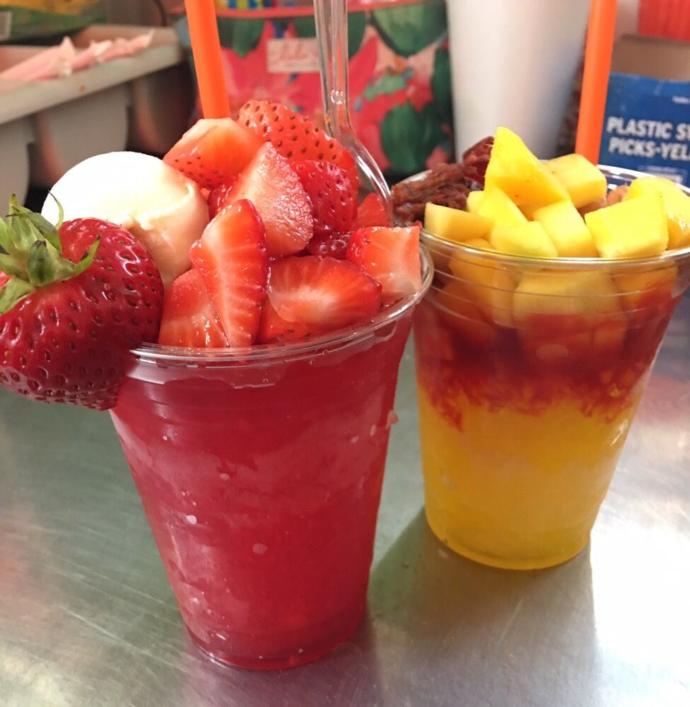 Updates:
If you are wondering:

1. Real Tacos (Taco Bell sucks):
All you see in the middle is guacamole and some cream. They are awesome and usually you get 2 for $2-4 with guacamole & cream included.

2. Game time snack: it is homemade.
Get a 6pck of beer of your choice, wash it. Get some shrimp, cook it with some spices then pour it over in the beer and add Limon, salt, sausage ext. Shrimp can be expensive if you live inland.
3. Raspados: it is a mix of fruit and ice with a few sweeteners. Then chamoy on top, in addition with shop fruit on top. Cost from $3-5

4. Churritos: this are so good as long as they are warm. They cost $1-2 for a 6-12 incher.
---
Most Helpful Girl
Most Helpful Guy
Well... that looks like pretty standard food that everyone has had. The first one just looks like a platter of tacos. The second, I'm not sure what that's supposed to be exactly. The third... some sort of fruity alcoholic drink like a play on a sangria? The last one is obviously churros with a little chocolate sauce.

Don't they have these dishes out in Italy?