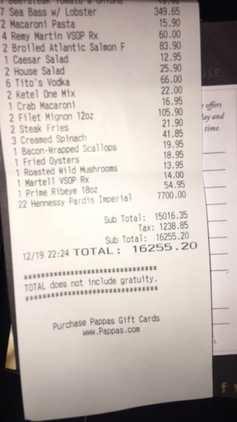 Select age and gender to cast your vote:
Updates:
---
Most Helpful Girl
Considering that it's all seafood and premium cuts of meat, I would say that it's reasonable. That's also a single bill for a party of at least ten people, and they ordered a LOT of premium liquor.
Most Helpful Guy
The hell is a Hernessy Parsis imperial and who had 22 of them?