Do you have any other combination?
Like yours with rainbows and sparkles?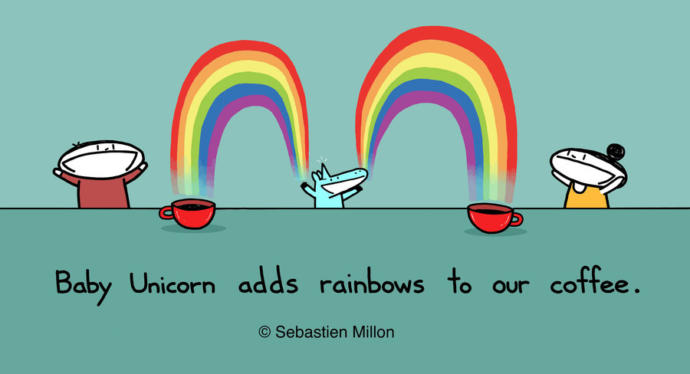 Good 'ole plain

Latte

Cappuccino

Espresso

Turkish

Cold brew

Not a coffee lover, I'd rather have my five o'clock tea with crackers
Select age and gender to cast your vote:
Updates:
UPDATE: Share if you have any special recommendation on roast, type, or a recipe that you like.
When I have Turkish, I love it with Cardamom and left with enough grains at the bottom, leave it a little to settle and enjoy it while it's still hot.
I don't like flavoured beans.
I love a double Espresso after a nice dinner out.
On a rainy day I love to change for a black tea (Five Roses -as introduced to by my hubby- or loose leaf)
---
Most Helpful Guy
I can drink coffee every which way. Even regular coffee. I can drink it cream no sugar, sugar no cream, cream and sugar, or black. My preference is cream no sugar. I don't like the frilly dolled up sugary things that much. I just really like a cup of water that has been dripped through grounded up coffee beans with a touch of cream. That's all I need. Me saying need is a strong word, though. I'm not addicted. I don't always drink it all day and if I do it's because it's the best drink I can find all day. I don't need coffee to start my day, I am pleasant to be around when I don't drink it.
Most Helpful Girl
I'm one of the few people--the only person I know of--who drinks coffee solely because I enjoy the taste. Nothing better than a simple cup of black coffee made from dark-roasted Colombian or Ethiopian beans. No milk, creamer, sugar, or anything else to dilute the bitterness.

My favourite preparation method is espresso, albeit a slightly long espresso. Turkish coffee is good too, though.