What's Your Favorite Beer? Mines Stella Artois.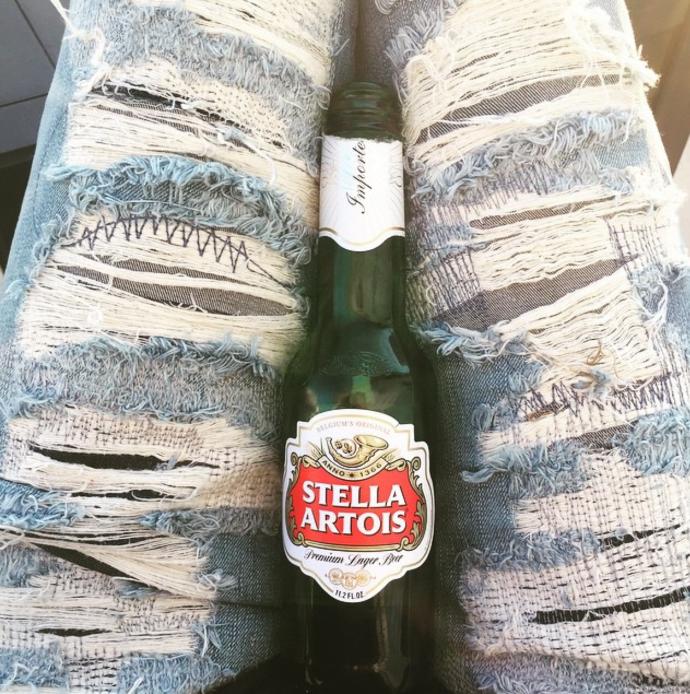 Updates:
---
Most Helpful Girl
-carlton draught
-corona
-heineken
-pure blonde
What Girls & Guys Said
6
17
Stella is considered the cheap Budweiser of Europe. My husband and his friends are insane beer snobs.

Try some real Belgian ales. Chimay is good. You might love them.

I travel a lot and usually go to local breweries. For the most part, I stick with porters, stouts and brown ales.

I do also like Heiniken and Stella Artois.

Dark Guinness overseas or Sam Adams in the US, that was before I quit completely

I'm into craft beers. Bitter is best. I think my current favorite is 21st Amendment Blood Orange IPA.

Innis & Gunn. Dark Scotch Beer. its the only kind i can stand, but i actually love it. normal beers just dont taste remotely good to me

you can't have had many different beers if stella is your fav xD

Eh. Really depends on the mood

You cute Maria i but u beer

Those jeans tears are waaaaay to much 😂
So tacky
Click "Show More" for your mentions
Select as Most Helpful Opinion?
You cannot undo this action. The opinion owner is going to be notified and earn 7 XPER points.