What food makes the perfect midnight snack?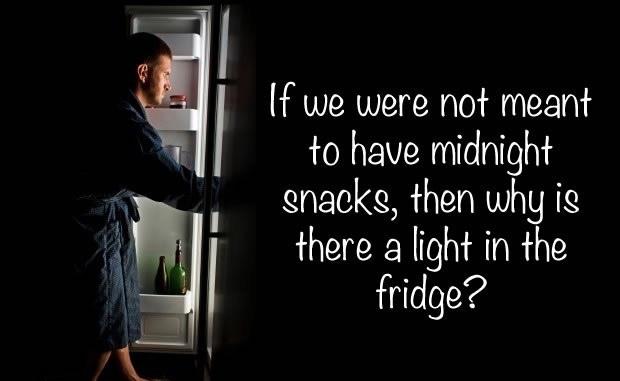 Updates:
---
Most Helpful Girl
Most Helpful Guy
What Girls & Guys Said
8
11
I don't know what food makes the perfect midnight snack, but my favorites are:
1) Avocado, Egg, Hot Sauce, Cilantro on Toast
2) Grilled Chicken, Tomatoes, Spinach, Japanese Egg Mayo Sandwich
3) Smoked Salmon, Dill, Cream Cheese on Toast/Rye Slice

Well, there are various kinds of snacks but I like good quality cheese and crackers. It could be Danish Blue cheese, brie, extra old and extra sharp cheddar, or a good imported Provalone from Italy. I also love snacking on my sweetheart if she's up for it!

Buttered popcorn, mac n cheese, fruit salad, microwave pizza

Scalloped potatoes, cold pizza, Frito-Lay's corn chips with dip and many other things

Spicy trail mix chips with sprite and gingerale and stuff.

Plain peanut butter of course. It keeps you full for awhile it doesn't eff up your teeth so you gotta brush them right away etc.

Thankfully, the light in my fridge is broken for months and I am intentionally not fixing it to avoid this behaviour...

Sliced apples and peanut or almond butter.

A little piece of healthy dark chocolate
Click "Show More" for your mentions
Select as Most Helpful Opinion?
You cannot undo this action. The opinion owner is going to be notified and earn 7 XPER points.