I would be a tea party-
drinks - espressos & earl gray tea
Choice of in drinks:
- 1-4 lumps of sugar
- milk
Food:
- petit fours
- strawberry shortcakes
- princess cakes
- macarons
- tea sandwiches
- crab cakes
- eggs Benedict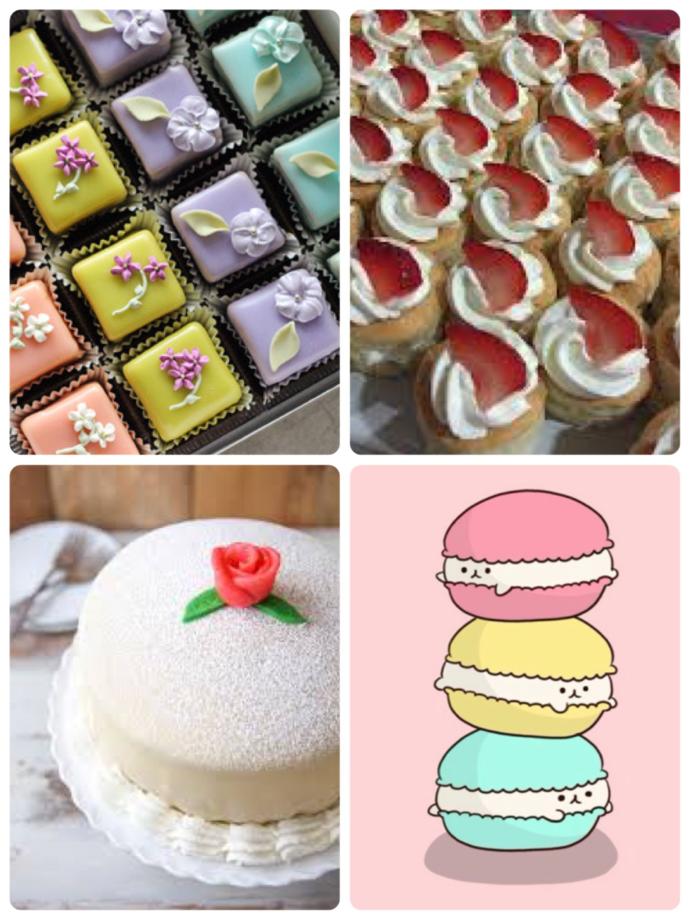 Updates:
---
Most Helpful Guys
1) Drinks - Martini, Water with a lemon wedge
2) Appetizer - Tapenades with italian bread orBruschetta
3) Main Course 1: Chicken Parm with Ziti
4) Main Course 2: Strip Steak with Poatoes
3) Desert: Terimasu or NY Cheesecake
4) Coffee: Expresso
A New Orleans feast.
Drinks: Chai Tea, Chicory Coffee.
Food: Gumbo, Étouffée, Jambalaya, Beignets, Crêpes, Boudin Balls, Crawfish Tails, Catfish Po' Boys.
Most Helpful Girls
I'll join you in making a tea party :)

We'll have chai tea (the only I like).

Savory
goat cheese and roasted pepper balls.
sun dried tomato sandwiches.
stuffed mushrooms.

sweets
tiramisu.
creme brulee bites.
hazelnut truffles.

I like your Idea, on the tea party