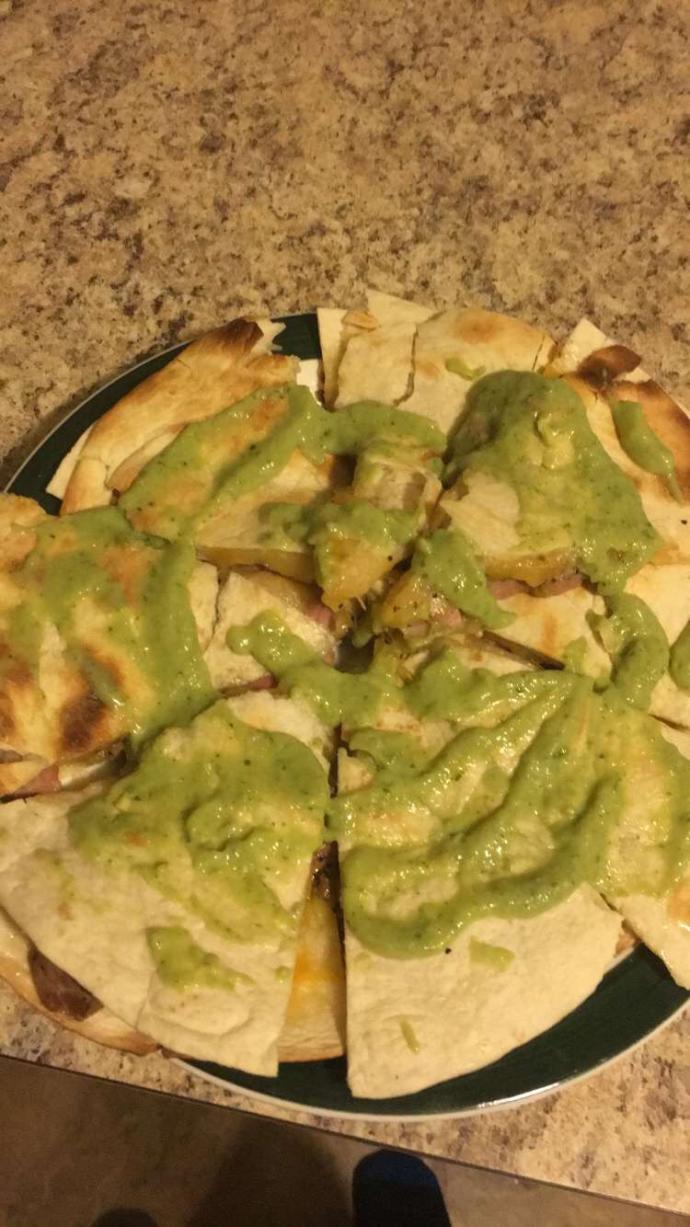 Today I went with steak. And three different cheeses. I'd have to say this one is better than the chicken ones I made yesterday. I'm going to start making these way more often since I usually have so much left overs I just throw away.
---
Most Helpful Girls
I like green bell peppers, red bell peppers, mozzarella cheese, cheddar, salsa on the side, sour creme, guacamole, chives, tomatoes, marinated meats like chicken or fried sea food
I love quesadillas! I always get mine cooked well done so the chilli tortilla is crispy. Inside has cheese, cilantro lime rice, pico de Gallo (I think that is tomatoes, onions, and something else), and fresh guacamole.
Most Helpful Guys