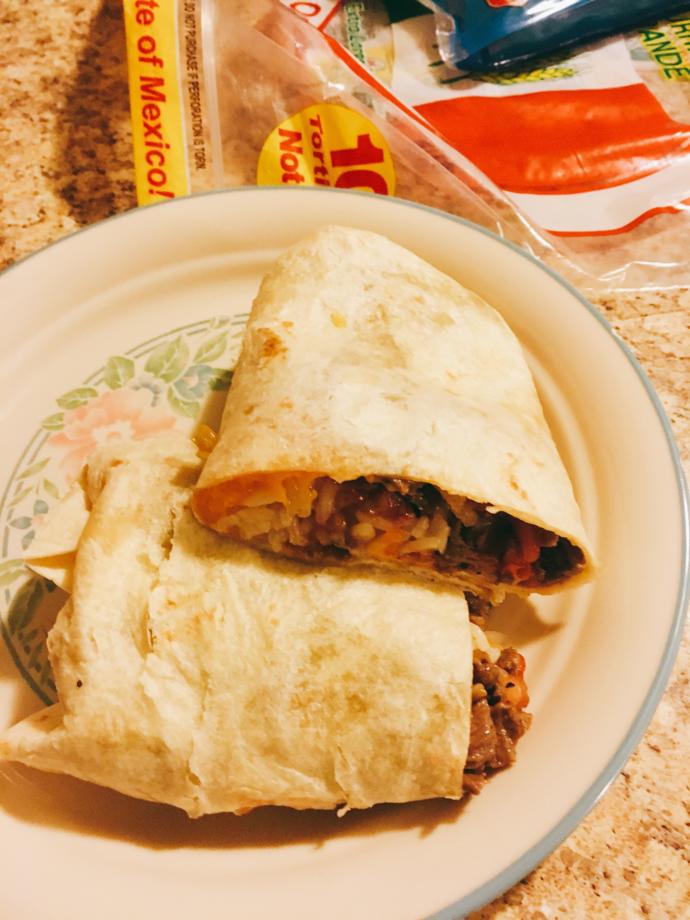 I sautéed some onions and tomatoes with a touch of red wine. Then I made some steak and finished it off with some cheddar cheese and green salsa. Oh and I made some buttered rice on the back burner while I made all the other stuff.
Select age and gender to cast your vote:
---
Most Helpful Girls
(Im thinking of my Chipotle order. I'm not a swolecook when it comes to burritos)
- Black & Pinto beans.
- Brown Rice.
- Peppers & Onions.
- Medium Salsa.
- Guacamole.
- Extra Lettuce.
Everything!! I love burritos so much!!! Cheeese, cream cheese, chicken or beef, lettuce, salsa, rice, black olives. Omg. I don't understand how anyone can hate it.
Most Helpful Guys
That's an... interesting burrito

I mean if it was good, great; I'm just saying the ingredients are a little fancy for what I would call a typical burrito.
I order the burrito at Chipotle, and I get a bunch of different things in it. Here's a list, though I'm probably missing some things
•queso cheese
•black beans
• white rice
•tomatoes
•chicken or steak
•lettuce