I've read so many women
claim
they are open to "all sorts of guys" when discussing it online on sites like GirlsAskGuys, Reddit, or Quora, but never see any of that reflected in real life or on dating sites.
Women saying stuff like "height doesn't matter" when in real life or on dating sites, I've been rejected 99% of the time due to my height (and possibly some other lesser factors, like looks, but it's definitely one of the main ones). They'll usually fall into two categories: "I don't date less-than-six-feet (short) guys" or the "I don't date same-height-or-shorter guys," which isn't really much better.
Women also tend to say "race doesn't matter," but in the times a guy is interested in real life or on dating sites, they usually tend to give the "I don't date outside my race" line.
Same with looks. "Personality matters the most to me," and then "Yeah, I don't date guys without six-packs" in real life or dating sites.
"I don't care how much money you make or what kind of job you have" versus "the man ALWAYS PAYS on dates; I don't buy my on food, nigga!"
"Dick size doesn't matter" on forums versus "I don't want no short-short man" (penis wise) IRL.
I know I have some personal experiences here which may be a bias to what other people see and perceive, but these also seem to be common complaints among other men, as well, so I don't think it's just me constantly experiencing this. They usually tend to be the same type of women too; not completely different groups and age demographics of women. Same age range, same personalities, same regional locations, etc.
So why is it always "say one thing when discussing it on GaG," but live another thing when a guy actually talks to them for real?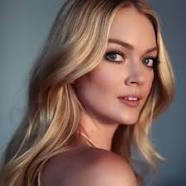 Updates: