How Much Weight Should I Aim To Lose?
I'm so insecure about my body

Height: 177CM / 5"10
Weight: 75kgs / 165lb
Age: 15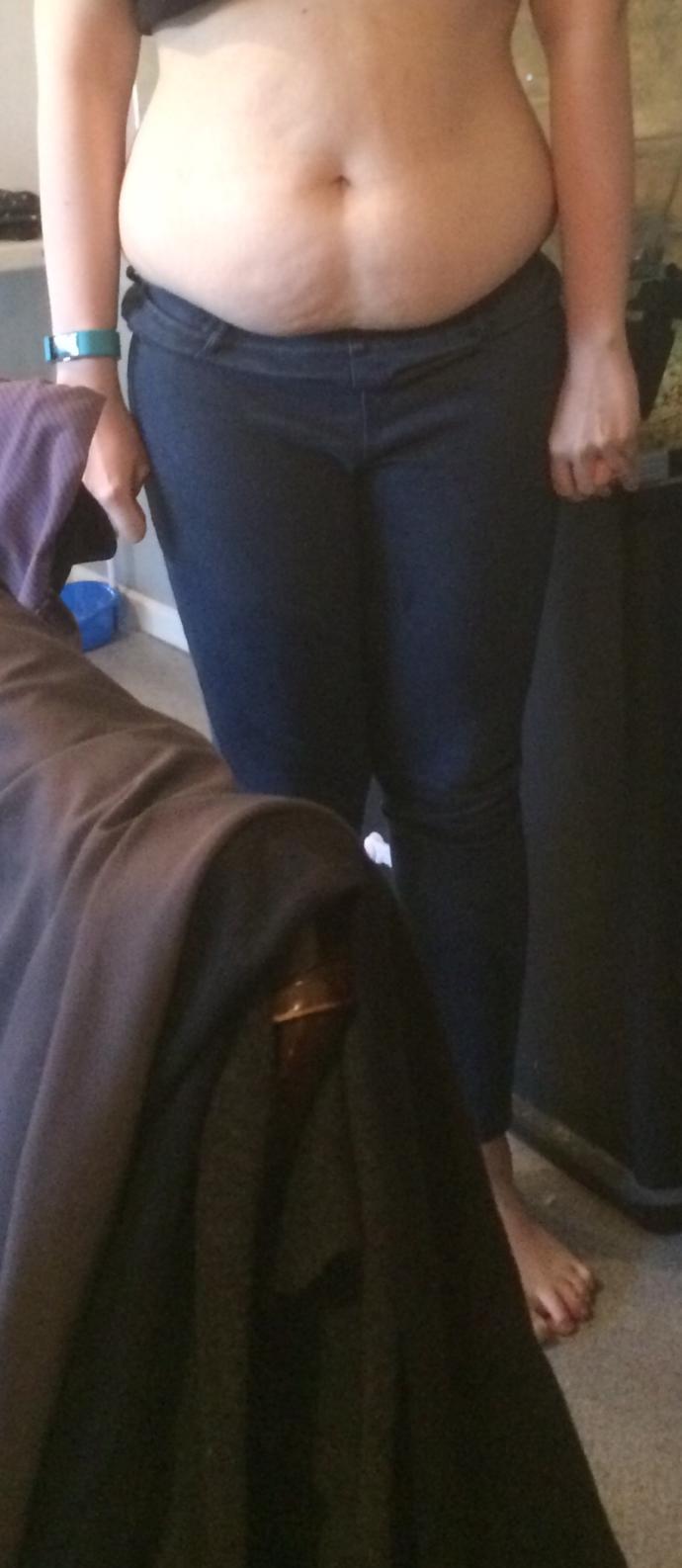 Updates:
---
you should't aim to lose weight, but rather to get in shape.
Look into bodybuilding. There is already a vast amount of information out there, on how to change your appearance.
Don't use pills or supplements, you need to learn about nutrition!!!
Try to lose 0.4 - 0.5 kg per week and you will slowly but permanently lose weight.
Train your muscle for growth. Your muscles shape your body, which makes you look good in the end. Also more muscle mass means your basic caloric need will get bigger.
Don't worry about becoming a she-beast. You need a lot of food for that as well as steroids and male hormones.

do you actually weigh 75 kg?

Your body is pretty much in good shape, you just have a bit of extra belly fat, the rest is rather good, I would suggest you eat nothing after dinner and let dinner be at least 4 hours prior to going to bed, also try to eat less bread and have less snacks

Maybe 10 15 20 pounds everybody's different it's what you're comfortable with that you're 15 so a lot of that is Baby Phat still 20 lb in 30 days if you do it right it will not only lose the weight but you will tone up your butt your belly your chest yes your face and build muscle if you were to walk 30 minutes a day for 30 days at a fast pace you will not only lose the weight but you will tone up your body you will feel better because you will look better but you have to commit no matter what 30 minutes for 30 days

10 kgs should do. That's a lot of fat.
Have a litre of luke warm water in the morning, with one lemon and one teaspoon of honey. First thing in the morning for next 30 days.

at 15 ... maybe 20-30 pounds give or take

You'll probably never be skinny, that is a good thing, your body probably won't allow it. If you want, try and cut 15 pounds, just remember, you will still grow for another 10 years or so.

I dont have a problem with a girls weight but I understand how you feel i used to be self conscious of my body for a while there's no certain weight but if you really wanna change your look just eat a healthy diet get excersise untill you find your happy with what you see. Lemon water is good for weight loss aswell and burning off carbs

I wouldn't suggest aiming for a weight (mainly because you are 15) , just work out and eat right until you get your desired body type

Personally I'd say don't worry about it too much. Some gentle regular exercise should help tone your bally back up but you look to be a healthy weight (not over/under)

Whatever you need to be healthy. Duh.

Your 15, shit you're not even developed. Focus on things that matter, your body will grow into itself as long as you don't over eat.

As much as it takes to slim down.

You re amazing just the way you are

Im male 15 and 75kg and my opinion is that u should lose 10-15 kg

I think you're perfect now

It looks like you could lose 80 lbs
While when I lost weight I relied on the scale to see the number drop but now I'm more concerned about my body fat percentage because if you do weight training and cardio you will lose body fat but build muscle and muscle weights more. See if you can find out where your body fat percentage is, then go from there.

U must build muscles instead of those fats it's doesn't matter how much ur weight it's all about ur shape and how much fat and muscles in ur body, I suggest u to see a doctor and talk about that

If you are 40%or more overweight, you have an increased risk of colon, breast, ovary and uterus cancers.

You don't really need to loose weight what you could do is wear looser clothes or clothes for your shape all you need to do really is try to to your tummy a little if ur at an apartment with a gym use it , ur not fat jus wear flattering clothes

you need to lose your belly fat your legs look fine

I dont think thats u in the photo bc that is much bigger than 165. I was 160 once and short, but wasn't nearly that big. 5 10 is quite tall so i can't imagine you being that big. Either way if you are worried, you should eat better and become more active
Click "Show More" for your mentions
Select as Most Helpful Opinion?
You cannot undo this action. The opinion owner is going to be notified and earn 7 XPER points.