I have never committed a crime
, my record is as clean as could be, I don't even have a speeding ticket. I'm thinking about seeing a psychiatrist about the issues I've been having. Symptoms of schizophrenia and depression. I'm going to have to tell them everything eventually to get the help I need. My biggest fear is being deemed to insane and thrown into a mental ward and have my rights taken away. When my illness is in full swing I t\have voices telling me to do horrible things and I would have visions and dreams of doing those horrible things. Just to give and example of what it's like here's some pages form my journal.
WARNING THE PHOTOS CAN BE DISTURBING TO SOME, AND BEFORE THIS QUESTION GETS TAKEN DOWN THESE ARE FROM THE PAST AND I'M NOT HAVING THESE THOUGHT AND DELUSIONS AT THE MOMENT. AGAIN VIEWER DIGRESSION IS ADVISED!!!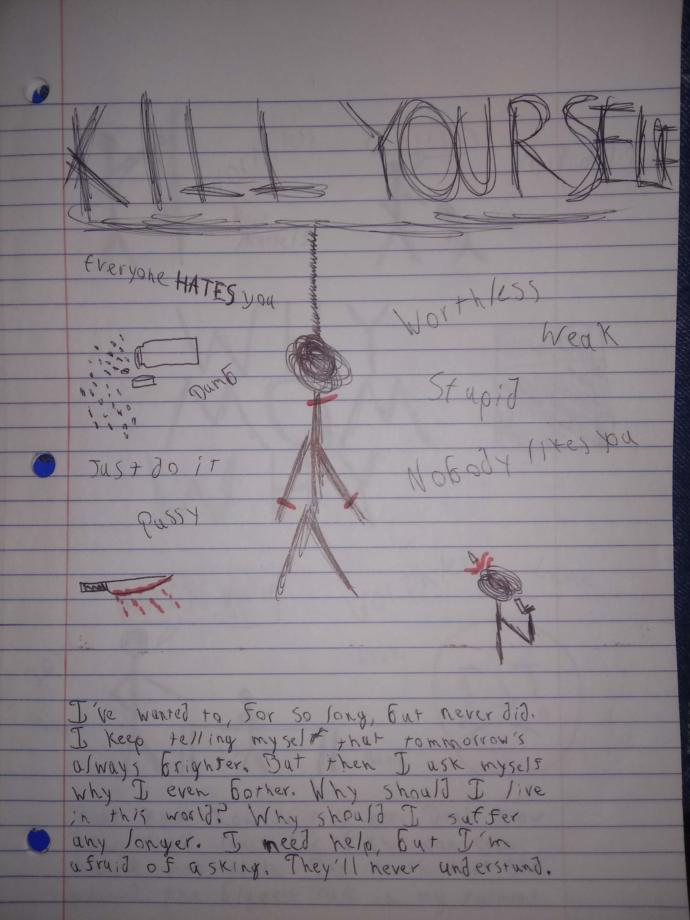 I would never harm anyone, and when I don't trust myself I usually lock myself in my room anyway. My mother threatened to throw me into a mental institution once when I tried to reach out to her.
PLEASE HELP!!
Updates: