OK so every single day, I do one hour working out. I do tabata exercises, cardio, and strength training. I sweat and sweat. I have only lost a measly 1.5 kilos in one month.

I also am eating proteins, fruits and vegies. I don't go over 1200 calories. I look at that strictly.

Yet my body looks like this:




But I want to look like this.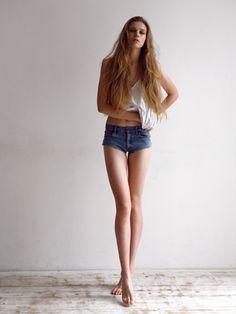 What the hell am I doing wrong?


Updates:
---
Most Helpful Guy
What's wrong with how you look now? I certainly not thing you need to lose weight if you look similar to that. The second girl looks very skinny.
But you have to burn off more calories than you consume.

I have to eat 2500-3200 Daily in order to gain weight!