So, We have all heard of the Planet Pluto (Well... 'Dwarf Planet').

But, Not many of us know, We have no idea what it looks like. The best images we have of the planet Pluto were taken by the Hubble Space Telescope and look like this :




But, Back on January 19, 2006, A probe called ''New Horizons'' was launched, And on July 14th (8 days from now), New Horizons, Atfer travelling more than 3 BILLION MILES through the vast void of space ! will fly past the surface of Pluto, At a whopping 35 Thousand kilometers per hour, And take the first clear images of the planet pluto and we will finally know what its surface and colours look like.

So, Are you excited? :)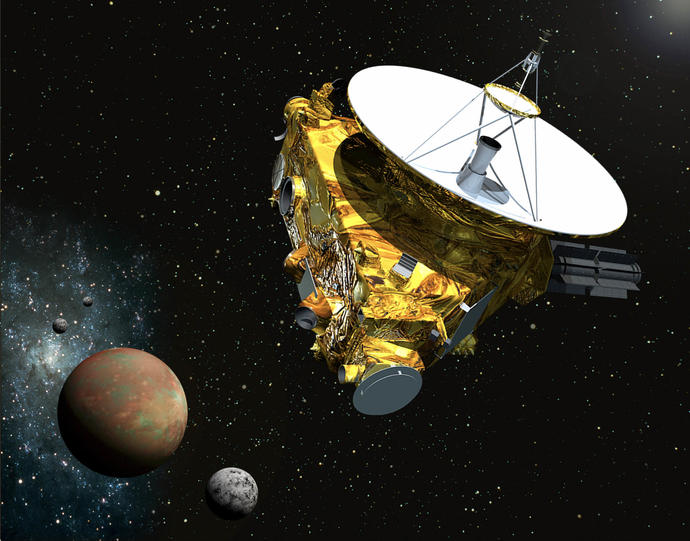 YES!, THIS IS SO COOL !!!

NO, Im a boring miserable potato and don't care

omg itz all a conspirazy, man never went to da moon an diz is all faked, spaze dusnt exist and jet fuel can't melt steel beamz
Select a gender to cast your vote:
Updates:
---
Most Helpful Girl
Yay!! I wanna go to Pluto!!