According to sources and statistics women make approx 70 cents for every dollar a man makes. Sometimes meaning a woman will make far less than a man whilst having the same job.

Remember 70 cents and 1 dollar are AVERAGES. That's roughly 20% difference.

HOWEVER, this, being an average, is not enough to suggest a "gap". You are taking the "Average earnings of all men" MINUS "Average earnings of all women".

This average, i. e "the gender wage gap", does NOT account for differences occupations, education and hours per week (only a few examples).

Take doctors for instance. If you compared the pay between female doctors and male doctors you'd clearly be able to see a pretty massive pay gap... HOWEVER, this changes when you dig deeper.

Women, in comparison to men, are far more likely to enter low paying specialities - Hence the mighty difference in pay.

You can come across other similar circumstances, but vice versa, in schools and colleges.

So yes, the pay gap is a MYTH.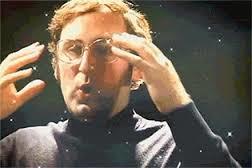 Updates:
---
Most Helpful Girl
Most Helpful Guy
No, I don't. I was going to use the exact points you just mentioned. I will elaborate on what you said.

Men are more likely to enter mathematics, science-based and engineering fields, where as women are more likely to enter social work, education and fine arts, which are far low paying professions compared to men's.

So, of COURSE a general gender wage gap exists-Because women tend to choose occupations which pay less in the first place. But if you compare a male teacher to a female teacher, a male doctor to a female doctor, etc, there is little to no difference.

It's just more feminist propaganda with no truth behind it.