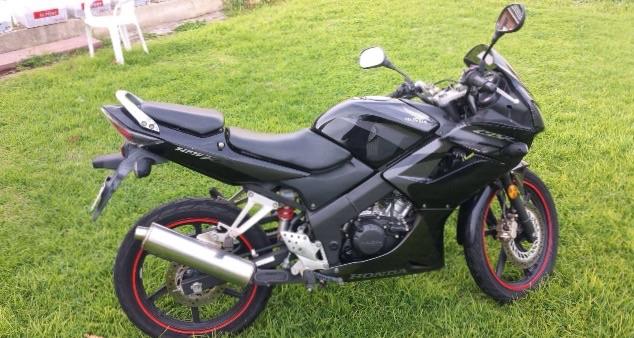 Picture: Honda CBR 125R Sports Motorbike

I've wanted my motorbike license for years now, but it's just now that I'm seriously looking into it. Any motorbike drivers any tips for me? Anything is helpful. Also, would the attached bike be good?

😁
Updates:
---
Most Helpful Guy
For a stater you can get a 250cc, but a 125 is still ok. The cbr is a nice bike and even so the one in your pic. Just keep practicing the clutch and launching really. Be very very careful of your surrounding and now at the start just let people go ahead of you and so on, don't force things. Be very attentive.

I think it'a cool when a girl rides a bike, it's cheaper than a car. Are you parents ok with it?