Any one else feel like this or have people that do this?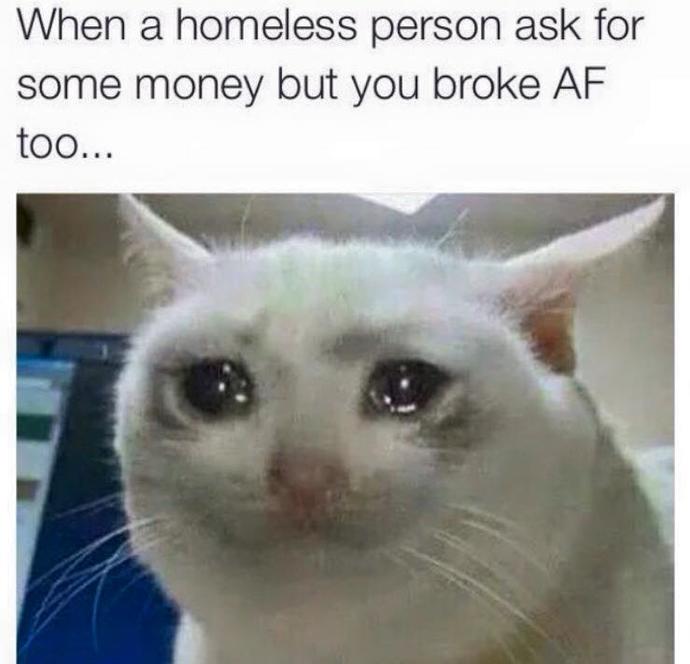 Updates:
---
I can relate to this especially the first one
for example a girl treats me like shit in this
one chat-room but yet she makes it her appoint
to go look at my profile pics and makes nice
comments to other people on my appearance
but yet she is sarcastic and is basically a judgmental
towards me but we got ask our selves what are
these people feeling like deep down

All of this annoying me to death, except the homeless person part that is just plain bad luck for the both of us, I'd still give him something though.
The only opinion from girls was selected the Most Helpful Opinion, but you can still contribute by sharing an opinion!
Click "Show More" for your mentions