Gagers, how would you react if you find out that the Gag website is closing down D: ?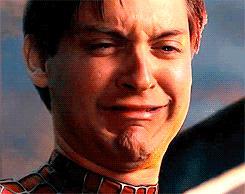 I would totally be like this.
Updates:
---
It wouldn't matter to me. I would be happy to just think that I was once a part of it, and I made my contribution by posting useful and honest opinions, I'll accept it and move on.

I'll be chillin. Maybe I'll get some contact info from some more people though.

I would be very upset. I'm gonna have even less communication than I already do. Hope it doesn't happen for a long time.

I'll get outside contact info from a few and join @ConsultantisBack's website

I'd get contact info outside of GaG from various users I want to keep contact with (with is something I do consistently)... and life shall move on.

#GaGLegend #TheLegendWillNeverDie

Disappointing at first but I have a life, it happens to all web sites anyway sooner or later

I wouldn't cry but id be sad
i only use gag to kill time...

gag used to be better but it feels like I've seen it all.

i just do this to pass time so it's whatever. i'd be sad for people who actually care, though.

Honestly I wouldn't be to upset, I would find other alternatives.

My phone battery would celebrate. I'll go eat some comfort food.

I don't know, probably just watch movies instead of coming on here at night

I would ask my friends for their emails ASAP.
Nothing. I would keep contacts that i am already speaking.

I'd get @GinnyWeasley 's email or something because I'd miss her greatness! And a few others of the awesome people on here.

It will happen at one point or another but I'll be kind of disappointed but will get over it.
Click "Show More" for your mentions