This is one of my tarantulas and one of the most attractive terrestrial species in the hobby (In my opinion at least). Her name is hayleigh or fluffy blue legs (a female friend called her this once and it's stuck ever since lol). She belongs to the species Euthalus sp. blue, but the common name for this species is the blue beauty.

Anyway, I obviously think tarantulas are cool and don't have a fear of them. In fact I'm planning on doing my dissertation on them so my opinion is biased.

My question is to those of you who are scared of spiders. Can you see the beauty in this spider, or is your fear so strong that no matter how colourful they are, they still look hideous to you?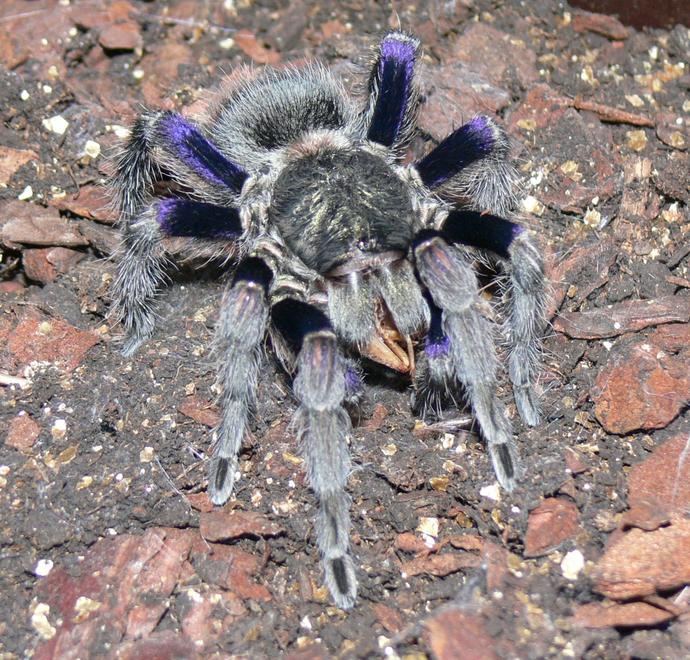 Updates:
---
Most Helpful Girl
Most Helpful Guy