Out of these five swimming pools, which is the most inviting to you?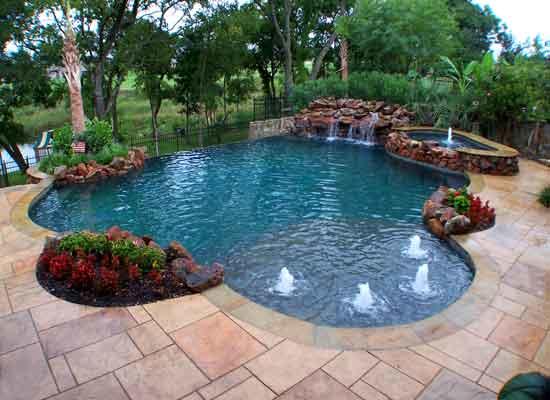 Updates:
---
Either the second or third.

4 looks like a pool party waiting to happen!

I think the third one, second is one is pretty close too

The first 3. The last two kinda look inpersonal, static.

None I couldn't afford the pool or the upkeep

This is a hard decision because they would all be good under different circumstances. I would say I like the look of the third one, but there isn't that much view to it, it's surrounded by walls. It's either the 3rd one or the 1st one

I'd be happy having any of those lol... except the last one... looks too small

Man, it's between two and four. Waterfall is a deal breaker. Oh that fantasies.

the second one, all of them except that one says "i'm cold."

The third, it is a little bit natural on the other side it looks as if it had som intimity
The 2nd one. I dig the atmosphere.

Most inviting is the second one. Love those lights. Least inviting is the fourth one. I can imagine it would get annoying to not be able to see to the other side of your pool. If you have kids then this one is unsafe. I am thinking about this too much. Okay.

The second one, for sure!

I like the second one, but mostly just because it's nighttime.

the 2nd one caus eI need to do my lapses girl

Third one looks cozier, I like that one.

The 1st & 3rd are more to my liking.
Click "Show More" for your mentions