This is an interesting way to get seals off of the docks. Still using wind dancers seems a little mean. Also do you think this will keep the seals away?
https://www.dailymail.co.uk/news/article-3502537/Wacky-inflatable-tube-dancers-aren-t-liking-sea-lions-Astoria-Port-officials-come-plan-stop-eating-fish.html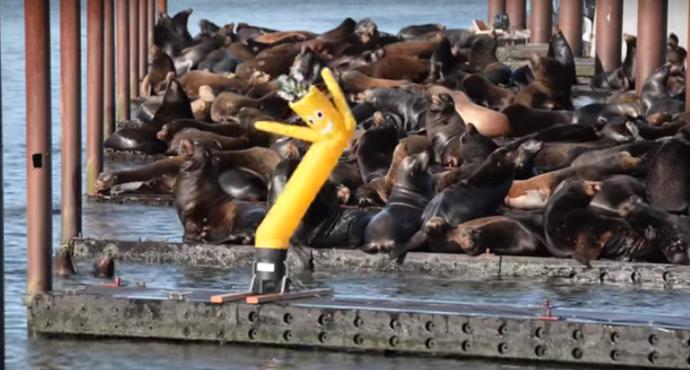 46%(6)48%(11)

Vote

50%(5)

23%(3)26%(6)

Vote

30%(3)

that's just mean (explain)

31%(4)26%(6)

Vote

20%(2)
Select age and gender to cast your vote:
Updates:
Sorry for the typo in the question. They're not seals they're sea lions.
---
Most Helpful Guy
I prefer sneaking up on them with my big styrofoam club. As soon as they see it they started squealing at the top of their lungs, and running in circles bumping into each other. It's a real hoot!
Most Helpful Girl