I am interesting take a photography. How is my photo?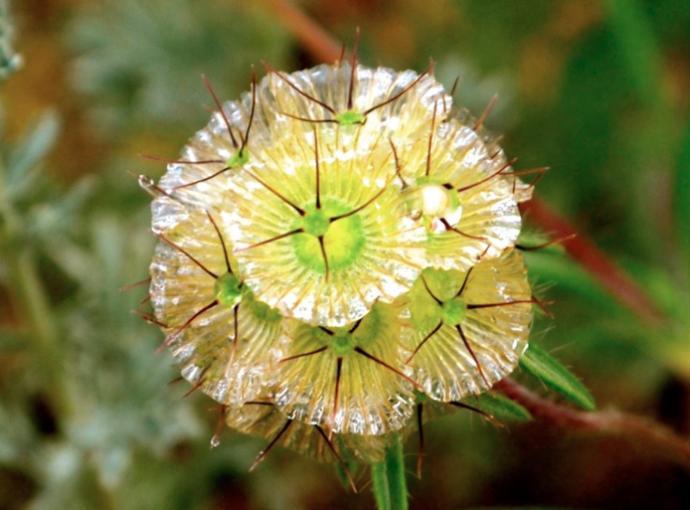 Updates:
---
Most Helpful Girl
Assuming this wasn't a bad quality upload and the image is as you intended it to be, the image is out of focus. In macro photography it is extremely important that your subject be in focus because the whole point is that you are bringing in the viewer up close and personal with something that is usually very small or a small detail, and when there is nothing else to focus on, nothing else to hide behind other than what is presented, so up close and detailed, it basically makes no sense that it not be in focus. If you aren't already, use a tripod/remote for macro photography or balance your camera on something flat. Also centering an image like so, is not the most interesting or dynamic composition. Try taking it off center to the right or left (google rule of thirds).

You did pick a nice subject. Very unique flower with a lot of visual interest. It also looks like an overcast or rainy day which is great for nature photography because the colors become more intense with lack of light filtering around and you get nice water droplets which make for interesting additional details on flowers.