So my niece has this Catholic prayer rosary, similar to this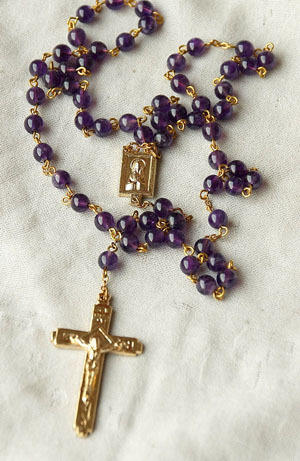 She is not Catholic, neither are her family. This might be a stupid question, but would it be really offensive if she made it different? She wants to take the cross off and put a pendant she has on the bottom of it instead. Is that really bad to do? Or is it offensive or something like that?
Updates:
---
Most Helpful Guy
I think almost all catholics except some arch catholics wouldn't even recognize that it is Catholic prayer rosary and mistake it for normal jewelry. Even if they recognize it, most wouldn't say anything allthough some might not find it correct as long as you don't say or do anything anti-catholic. But you can always run into someone arch catholic will call you the anti christ for doing this.
(I was raised catholic but without the cross I wouldn't have thought it being something catholic since many jewelry looks similar)
Most Helpful Girl
Well she's not catholic so the rosary has no symbolic meaning to her. As long as she doesn't like take the cross off and burn it or something disrespectful like that, then I think it'll be fine. I went to catholic school as a kid and they gave them to us for mass. They're literally just hanging on my grandmom's old wall phone in her kitchen as a weird decoration. We're not catholic.