I'm sure you all know people who look entirely different in real life than on their facebook/instagram. With the right angle and good light, every can look gorgous. But I feel people, girls especially are kinda over doing it these days. How much is too much?
When I look through my brothers tinder, most girls look stunning. Statistically that's not possible, so it's obvious they've put a lot of effort into their pictures. I suppose no one wants to upload a picture in which they look ugly, but it shouldn't be your best one either?

So I was wondering, guys if you met, each of the examples below online, with the first picture in their profile and in reality they look more like the second. Would you think it's too misleading? Too much? Would you not go on a second date based on the descreoency in looks?

1 Mila Kunis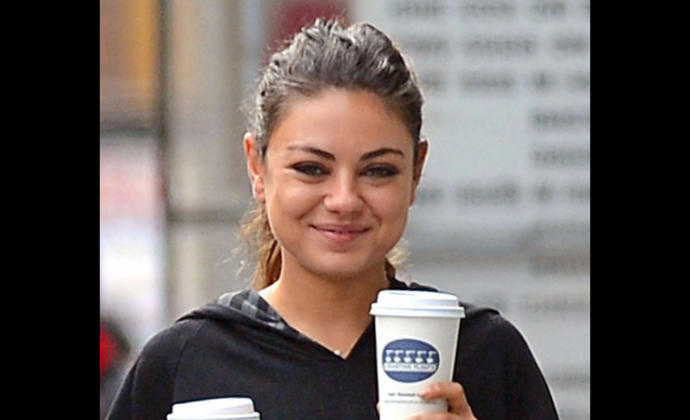 2 Kate Upton



3 Jennifer Lawrence

Updates:
---
Most Helpful Guy
Agreed that celebrities are overrated quite a bit. However, you can't take any random girl off the street and give her a glamour treatment that will make her look anywhere close to the hottest celebrities. You can, however, probably do that for some of the best-looking girls you see on the street every day.

To me they're not so misleading since it becomes obvious to any guy with sufficient sexual experience that having Jessica Alba snoring in your bed and not at her best (say she had a night of explosive diarrhea and is on her period) isn't going to look anywhere near as close to good as her best glamour shots.

On the flip side though, take a celebrity like Shakira in even the most mundane, amateur photo:
d.ibtimes.co.uk/.../...ng-undisclosed-location.jpg

... she's still quite lovely. And those defined abs of hers when she dances and that overall figure of hers is definitely quite real.

So I think anyone who idolizes celebrities a bit too much just needs a bit more sexual experience to understand the difference between fantasy and reality. At the same time, it still takes quite a good-looking person to look like consistently like an idol in hundreds of glamour photos and videos even with professional photography, make-up, perfect angles, and even possibly Photoshop.
Most Helpful Girl
But what's the harm? I don't see why you're so caught up on how another girl chooses to portray herself. All I get from that is that you're possibly not able to take stunning photos of yourself and you're viewing other girls as competition. So you have a problem with that.