You know those days where you just go in the mirror and fake it like..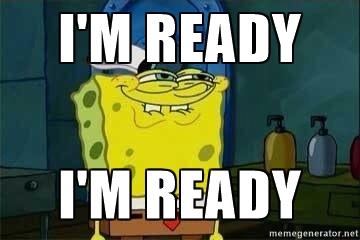 But really you just wanna watch Netflix and hide from life.

How do you get yourself PUMPED to go make money?

I've had a pretty good week so far.. made about $1000 already. I wanna clear $1500 by the weekend but.. I'm lagging today.

Any tips... motivational songs.. etc.. what gets you up and at em in the morning?
Updates:
---
Most Helpful Guy
I wake up an hour and a half before I have to go, then I cry. Then I google some really expensive apartments which normally gives me enough will power to get into the shower where I usually cry even more by the thought of how I feel like having lunch today will hinder me saving money. Like, that's how poor I am.

Then I pretend interview myself in the mirror as I comb my hair as if I'm super rich and famous one day and I feel a lot better. I usually act like a total jerk to everyone in the morning because I'm still pretending I'm rich.
Most Helpful Girl
I love working. I hate self motivated work, so i struggle to go about actually GETTING a job, but once i have it?
The most motivated worker, i do everything you ask and the longer a shift goes on for the more energy i get, i worked at Maccas for a while and one of my workmates said she hated me because she was at the tail end of a six hour shift and felt like death, while i was finishing an eight hour shift and my only complaint was sore feet. Other than that i was still bouncing and smiling.