I've just gotten into a discussion about this on Facebook, I was wondering what the gag communities beliefs are.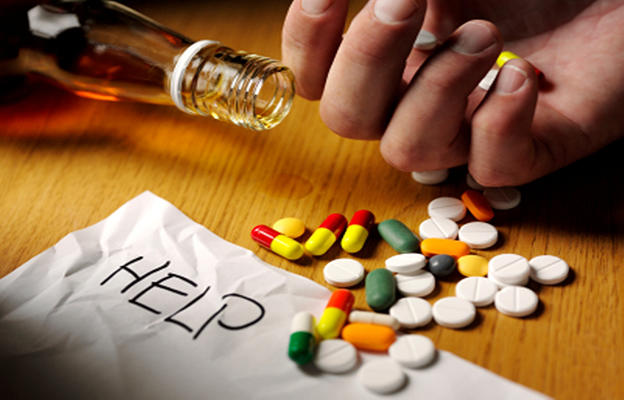 Select age and gender to cast your vote:
Updates:
---
Most Helpful Girl
The DSM-V is the diagnostic manual for mental illness.

"Addiction" is not considered a specific diagnosis in the fifth edition of The Diagnostic and Statistical Manual of Mental Disorders (DSM-5)—a diagnostic manual used by clinicians that contains descriptions and symptoms of all mental disorders classified by the American Psychiatric Association (APA).

In 2013, APA updated the DSM, replacing the categories of substance abuse and substance dependence with a single category: substance use disorder.

The symptoms associated with a substance use disorder fall into four major groupings: impaired control, social impairment, risky use, and pharmacological criteria (i. e., tolerance and withdrawal).

The new DSM describes a problematic pattern of use of an intoxicating substance leading to clinically significant impairment or distress, as manifested by at least two of the following, occurring within a 12-month period:

The substance is often taken in larger amounts or over a longer period than was intended.

There is a persistent desire or unsuccessful effort to cut down or control use of the substance.

A great deal of time is spent in activities necessary to obtain the substance, use the substance, or recover from its effects.

Craving, or a strong desire or urge to use the substance.

Recurrent use of the substance resulting in a failure to fulfill major role obligations at work, school, or home.

Continued use of the substance despite having persistent or recurrent social or interpersonal problems caused or exacerbated by the effects of its use.

Important social, occupational, or recreational activities are given up or reduced because of use of the substance.

Recurrent use of the substance in situations in which it is physically hazardous.

Use of the substance is continued despite knowledge of having a persistent or recurrent physical or psychological problem that is likely to have been caused or exacerbated by the substance.

Tolerance, as defined by either of the following:
A need for markedly increased amounts of the substance to achieve intoxication or desired effect.
A markedly diminished effect with continued use of the same amount of the substance.

Withdrawal, as manifested by either of the following:
The characteristic withdrawal syndrome for that substance (as specified in the DSM- 5 for each substance). The substance (or a closely related substance) is taken to relieve or avoid withdrawal symptoms.
Most Helpful Guy
Addiction :-
Perpetual and compulsive activities seeking pleasure that interferes with ordinary responsibilities and concerns, such as work, relationships, or health. People who have developed an addiction may not be aware that their behavior is out of control and causing problems for themselves and others.

Illness :-
A disease or period of sickness affecting the body or mind.

In a state of addiction, the person (knowingly or unknowingly) affecting his/her health, especially mental health. So yeah, addiction is a mental illness.

Note :-
The word "addiction" should not be confused with "dedication".