10 being easy to make you laugh.
1 being very hard.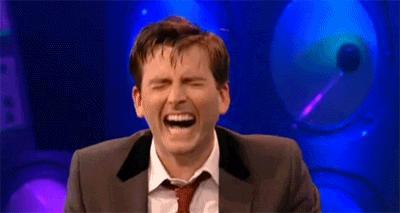 Updates:
---
Most Helpful Guy
Most Helpful Girl
I have my 10 days, and I have my -1 days.
Generally, I'm pretty easy-going and it's not difficult to extract a chuckle from me, but a 10/10 help-I-can't-breathe kind of laugh? Those require a good dose of coincidence more than anything. It's the unintentional, unplanned stuff that's the funniest.