I type like the wind and can communicate so intellectually through websites like this and email but I am like a different person who always lacks the right word in person. My vocab turns simple in face to face conversations and the tremble that is hidden when typing is ever present in my voice. Why is this, how can I be as good speaking as I am typing?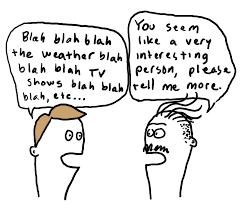 #feelingtonguetied
Updates:
---
Most Helpful Guy
Most Helpful Girl
I am somehow the same. Through typing I feel like I can be my own self all of the time. While when it is face to face or through phone calls it's depends on who I am talking to and how much I feel comfortable with them.
I can speak as I type when I am with people who are very close to me "in real life". It is just a matter of shyness. Work on your shyness and you should speak as you write.

Maybe it also has to do with the fact that when you write you have more time to think about what you are going to say so you sound "better". You just have to practise face to face conversations I guess.