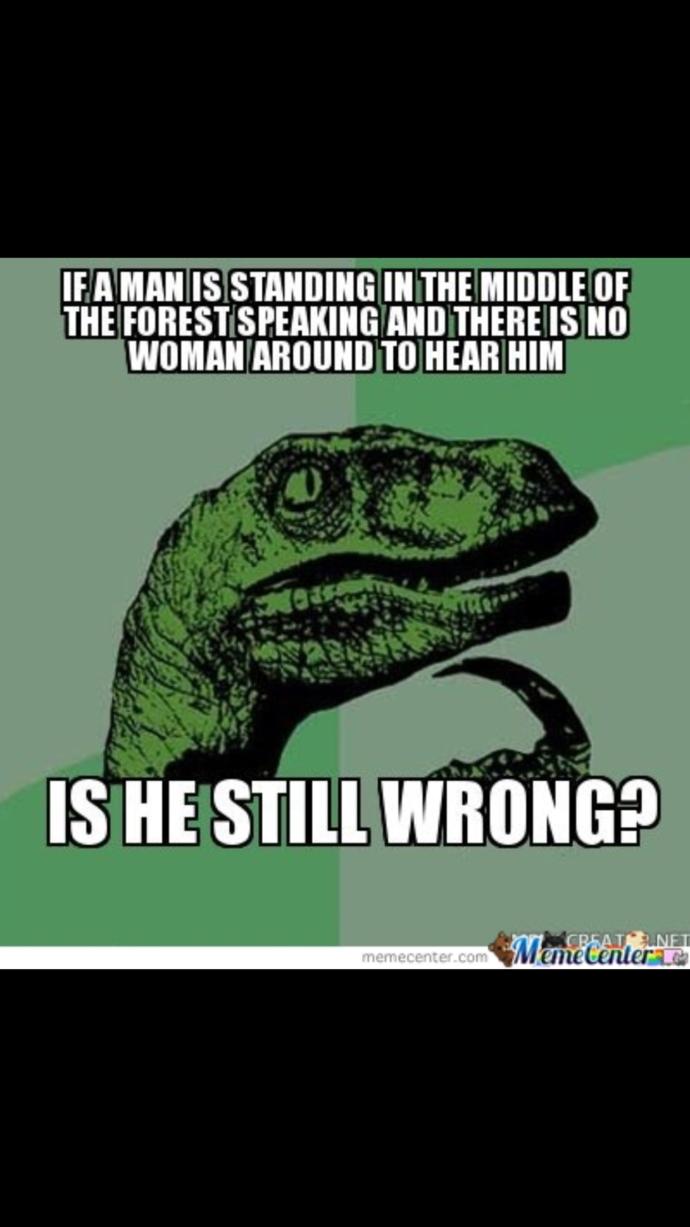 Updates:
---
Most Helpful Guy
It's an allusion to the philosophical thought experiment, "If a tree falls in the forest and nobody hears it, did it still make a sound?" It questions whether perception and observation define reality.

For some reason, it feels like I'm playing the fool, "mansplaining" this while you laugh, but I'll continue answering in good faith.

So the assumption, of course, is that men are always talking out their ass. As the falling tree really does make sounds, so the talking man is wrong, even when no woman is listening to him.
Most Helpful Girl