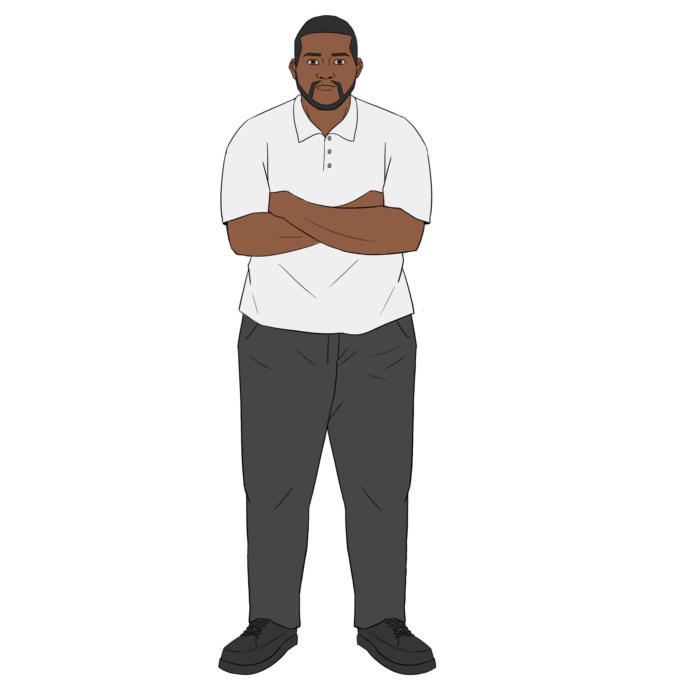 Can you describe how you really look, and how you SHOULD look based on your personality? Do you look like the way you act, based on common stereotypes and others who act like you?
For me, it couldn't be further from the truth. I should be a 6'7"-6'11" burly, broad shouldered "gentle giant" like the Native American from One Flew Over The Cuckoo's Nest. Or like Dwayne Johnson without the muscle definition. But instead, literally everything about the way I look is 100% f**king WRONG, except for my gender probably. And not in a positive way.
I've said this before, but I'm ridiculously short for what I *should* be. I'm overweight, but not in a proportionate way and I don't even eat badly enough to warrant being 300 lbs; I live off of sandwiches and water. My face looks pretty damn ugly, like a pitbull with Down's Syndrome. My penis is too small. I'm not even the right ethnicity, to be honest. I should be Native American or Hawaiian or Samoan or something. I'm the least stereotypically "black" person imaginable and I think arguing over race (in most instances) is extremely stupid. I'm also not a smoker, not into sports, not into porn, and don't drink, like most people assume I am. And I'm also 100% straight. My personality and looks literally couldn't be further apart.
@JosyJosy
,
@Jjpayne
,
@hellionthesagereborn
, @KingdomForAKiss,
@not_a_twinkie
Updates: