My boyfriend is 24, i am 21.
Like 2 weeks ago my boyfriend and i went facebook official and this girl commented "Again?
Hmm
.." I deleted it because i thought it was rude and asked my boyfriend who she was and he said "Oh thats my ex, she's the hardcore christian girl that drank way too much, she cheated on me and i broke it off" he said "she still calls me at like 3am but i never answer because i assume she's drunk. Maybe i should talk to her and tell her to leave us alone.." I said he could just delete her and he said "Thats probably a better idea" so a couple days later i checked if he unadded her and he didn't.. I was like "?"
It prob doesn't help that she's extremely pretty.. she trains so she has a rocking body. She got a big booty and my boyfriend is an ass man for sure. Kill me. This is what she looks like:
This is what i look like: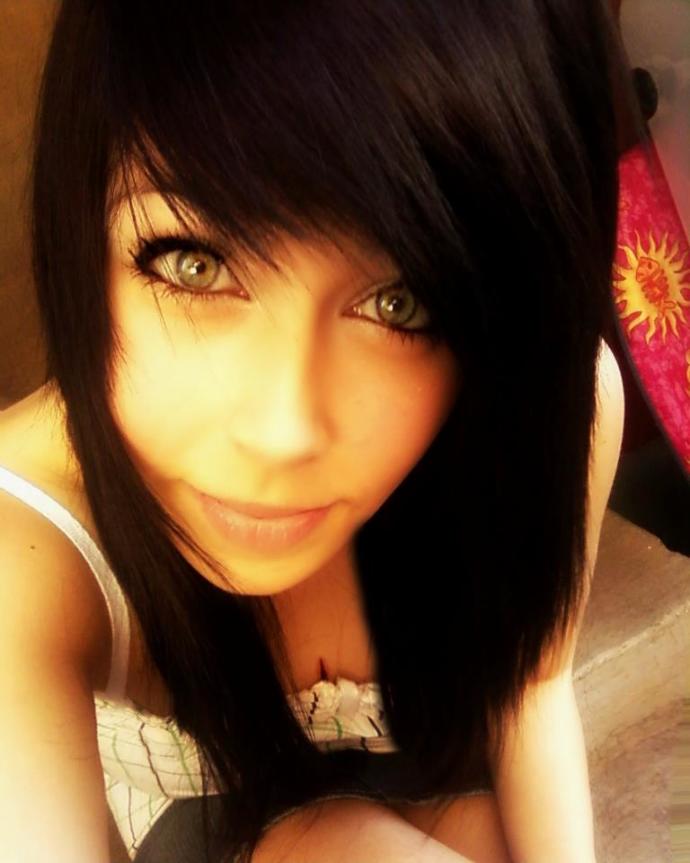 I'm not posting pics to fish for compliments, i just think it will help the story.
My boyfriend and i are long distance (My fault) and his ex and him live in the same town.. so that added extra insecurity. I saw that they added each other in June of 2014 (i assume she added him).. but still.. weird.. because my boyfriend and i have been together since early 2013.
My boyfriend and i were talking on the phone one night and i said "My ex is calling me?" he said something along the lines of him not wanting me to talk to my ex's so i always took it as a boundary that we won't talk to our ex's so that fact he hid this from me is really really scaring me..
So last night i talked to him on the phone and brought it up and i said.. "Hey you know how you said your ex calls you sometimes at night?" He was like "Yeah?" I asked how she would have his number since he got a new one like a year ago and we discusses the "no ex's" thing prior to that.. he was like "Uhh.. i got my new number over a year ago and back then we were still talking. She probably asked for it on facebook when we were still friends. But i haven't talked to her in
like a year because she started going crazy. Are you okay? Is that not okay?" I said "I dont talk to any of my ex's"
More below.
Updates:
+1 y
He said "Well i did before she went off the deep end. We didn't even talk that much back then, its was small talk. She treated me bad, she cheated on me and wouldn't commit to me when i wanted to go steady, i got ing sick of it so i didn't want her in my life anymore but then she tried to be kinder to me so i was like "okay we can be friends" but thats it because i'm in a relationship. And once i told her i was in a relationship she started avoiding me again so i was like Nevermind.
+1 y
I asked how long they were together he was like "If you asked her she would say we were never together because she was weird relationship but i was monogamous to her for like 3 months but then she decided she didn't want anything to do with me anymore" I was like "i thought she cheated on you?" He said "I didn't have any solid proof but she was out partying a lot, i assumed she cheated."