My boyfriend and i have been together a year in two weeks. I rarely go out but this weekend i went out. I went out on Saturday with my friends i told my boyfriend two days before that i was going out on Saturday. I told him i was going to the movies as well as going out again later for dinner.
These were the text messages we sent each other on Saturday and Sunday i am the green messages he is the grey. After i got off of work he called me and said "we need to talk " and i said "about what sweetie?" And he said "where you were yesterday and what happened "
im not sure why he's acting like his i was honest and told him what happened...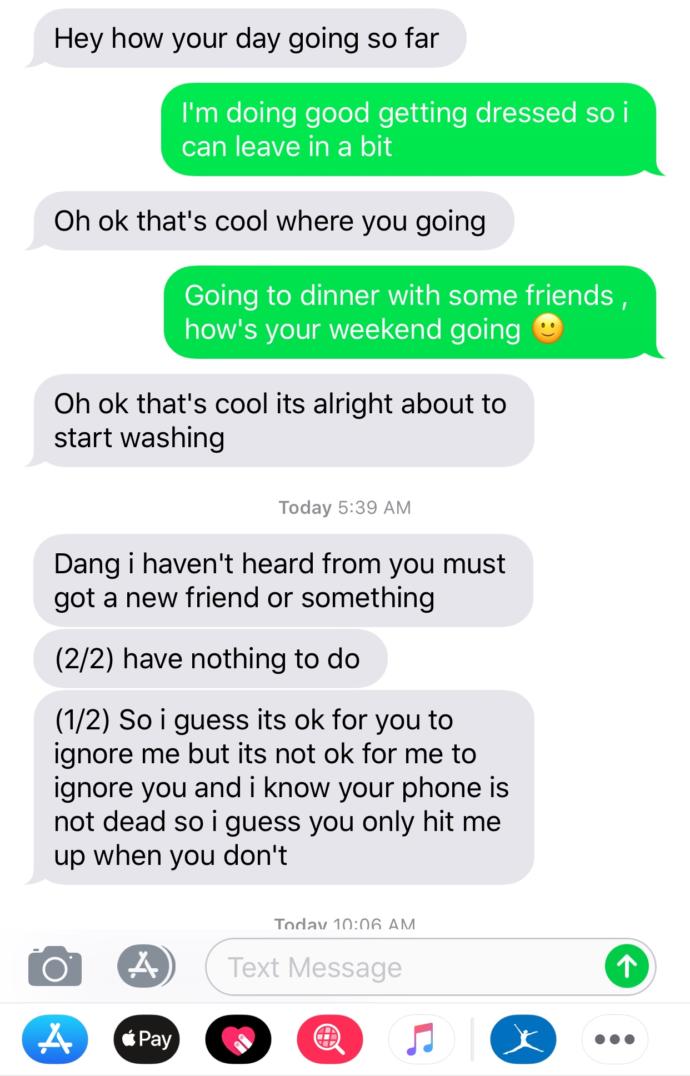 Updates: