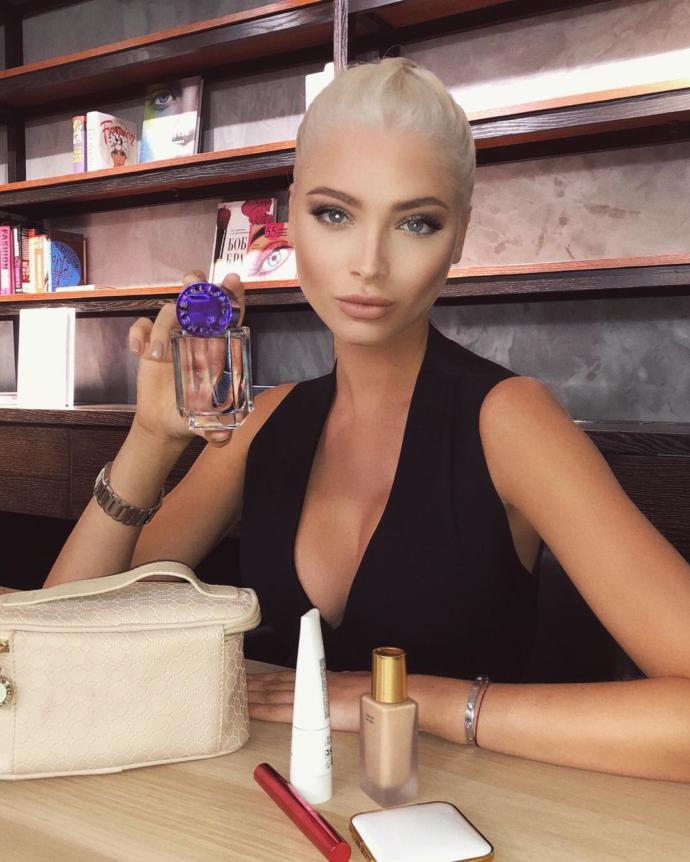 Select age and gender to cast your vote:
Updates:
---
Most Helpful Guys
She was attractive initially, then went up to God tier. ARe you kidding? I'd definitely be all in for her, if she was alright. Like, I'm a manhoe, but for *her* I might not mind giving it a shot and seeing if we clicked. If she was a pain in the ass, I'd call it quits, but I'd be more than willing to try at a serious relationship.

People are gonna be all like "It's the inside that counts". Yeah, well, the outside counts too. And the better your outsides are, the more people like you for your insides. I learned that very well, when I got jacked. And it's been proven. Hot people are perceived to be more intelligent and kind and overall better than others. People think they're basing it off the person's insides, but if a butt-ugly person has those same great qualities, they will not be received as well. Or might even be looked down on. We humans like pretty things.

But no, just because she used plastic surgery to upgrade her physical form, I wouldn't look down on her for that. Hell, I like it.

It kind of reminds me of Dorian Yates, a Mr. Olympia back in the golden age of bodybuilding. His perspective was, "I'm going to do whatever it takes." I respect that. I like that mindset. If you can upgrade, why wouldn't you? That's why you got all these rich Hollywood actresses looking like they're 30 when they're 50. It ain't diet and exercise. Which, incidentally, I prefer and support. I wouldn't encourage plastic surgery. But, I also respect people who have that mindset of, "I'm going to do whatever it takes to get what I want."

And, just sayin', plastic surgery is probably a lot safer than steroids.
No frickin way!!! Euuughhh.

Plastic anything is a big 'NO, NO' in my book. Including boobs. I just don't like it. Completely natural is 100% better, including when it comes to make up.

I always go for the girl with the least amount of make up and no fake eyelashes, nails, eyebrows etc. Fake boobs in particular is a turn off. And brunettes who dye their hair blonde as well. I much prefer their natural dark hair. I could imagine girls feel the same about guys who bleach their hair blonde!

I prefer my girl natural!
Most Helpful Girls
While a beautiful looking woman (or man) sounds very attractive at first, you know that this appearance is just the result of more or less successful plastic surgery.

If your aim is just to get this girl into your bed for a few years, until she tarnishes, then you may have fulfilled your desire for beauty but less likely for compatibility.

Look at the entire package. She may be beautiful now but you cannot stop time and the traces it leaves on the body. What then, after the tits are sagging, once all the Botox injections hardly help or the fillers don't fill anymore?

You are then left with a shell that does not satisfy you physically anymore. Only then will you realize that the true inner beauty prevails over the outer ephemeral cocoon. If you did not place importance on the inner value before going for external beauty, then you will be a very unhappy elderly man.

And don't forget, outer beauty is a two way street. You also will lose attractiveness to this once beautiful young lady!
If they had 30 surgeries that's my limit, but I wouldn't want them to look to far away from their original face. I have some features on my face that I despise, but I wouldn't change it.

I got one believe that natural beauty is truly beautiful so I'm against wearing makeup except special occasions.

However it also depends up to the persons beliefs. If they find themselves pretty that's what counts. I'm ok with plastic surgery but I would prefer for everyone to "chill a little bit" when it comes to it.

There's a limit and it shouldn't be surpassed.