Ok, so these are the guys who are considered sexiest on this particular forum and otherwise as well
But in high school and college, the only men whom i have seen look similar to the guys above either got bullied for looking out of place and left it as kissless virgins. But these are the kind of the guys that have actually been the hot guys in these setting and been intimidating and fucked a hell lot of women.
I mean more low trust looking with good frames and tatts. The only difference here is that the first 4 guys are accomplished actors/ musicians etc and the other 3 guys are male bimbos. So there obviously must be more to attraction than this.
And all those who are gonna go on features, lets be honest, if its sexual attraction, there can't be any measure other than dick in pussy in terms of ONS', FWB's etc and the quality of girls in looks they banged and the last 3 guys and similar looking as them>>>>>>>>>>the first 4
If you are among these guys though, u are a genetic lottery winner since they have the perfect combination of both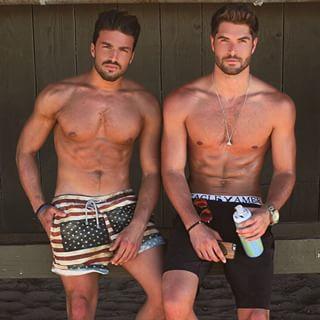 Select age and gender to cast your vote:
Updates:
+1 y
tbh, all the 4 first guys have got like nearly every bad feature to not get laid, so how are they still considered hot in comparison to the other 3
long face, frog eyes, small mouth, shit tier nose and barely average jaw, in fact johnny depp is small chinned, the other 3 have not one of those problems