Every Muslim woman I've ever asked has said she wears the Hijab by choice.
And that she's not doing it for her Father, her Husband or brother but for God.

Isn't it hypocritical if you think it's oppression while you see nuns as devout?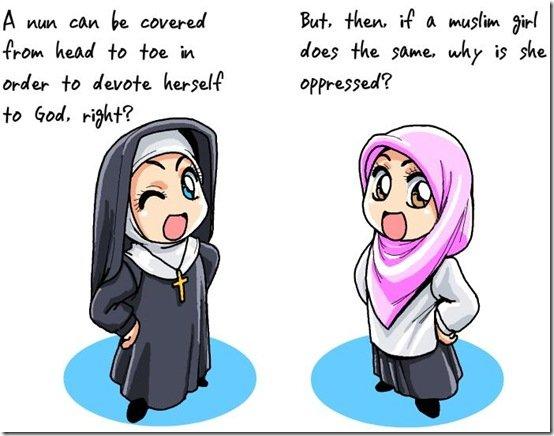 Updates:
---
Most Helpful Girl
I agree. They do it for God, but it's because their God says it is shameful for a woman to be uncovered because it would tempt men. It's about being hyper-modest. When a woman will be treated badly or be attacked for having her hair showing, that's a problem.
Most Helpful Guy