One thing I've notice is that in every country with massive amounts of different racial groups they struggle to maintain order. A part of the reason is the difference in the groups. For example there are far too many migrates in Europe. Many of these people come from countries where women and children aren't respected as human beings. The cultural difference is BIG!
In America the cultural difference between Blacks and Whites is interesting. We Americans love to pretend diversity is magical but in truth everybody hangs around their own groups. An example is that many blacks hang with other blacks. The blacks that do hang with whites are very similar in thinking to those white friends. So diversity is an illusion in America.
Something else to think about is cultural dominance. A passive culture will always be consumed by the more aggressive primal culture. In France are too many people are passive so now you have a scene like this.
This is France with tons of Muslims in the streets doing their prayer thing. This slowly started happening over the years until a ton of them started doing it because the French are just too passive. Aggressive cultures always dominate the weaker on when there is diversity.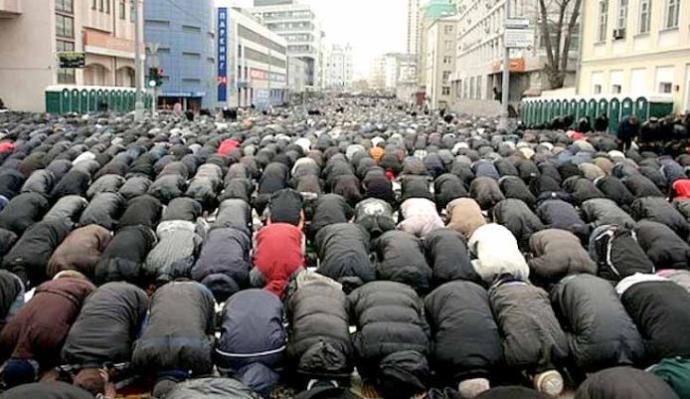 Now happening in America statues and many things are being destroyed in the name of BLM dominance. More and more things are changing just for BLM.
Updates: