International law states that when a fish migrates into a countries waters it becomes the property and to a certain extent the responsibility of that nation.
Lots of countries have a problem with illegal immigrants trying to enter by sea and these people are regularly caught trying to make crossings.
There's lots of arguments for sending them back verses helping them so here's an alternative, they become your property as would a fish.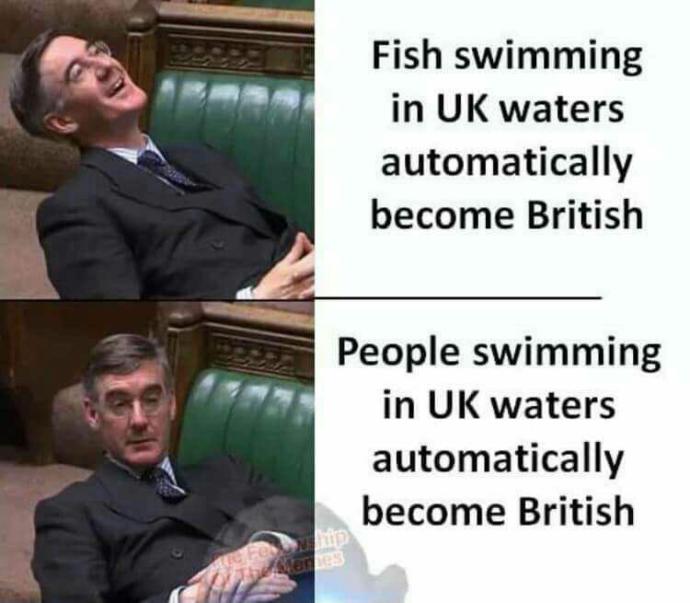 Updates: