The Democrats control the presidency, the House and Senate.. what the fuck is happening? You can't blame Republicans for this anymore, the Democrats could literally get rid of the filibuster if they wanted to! Kind of funny how the rest of the first world is giving its citizens monthly checks when they force them out of work but the USA doesn't xD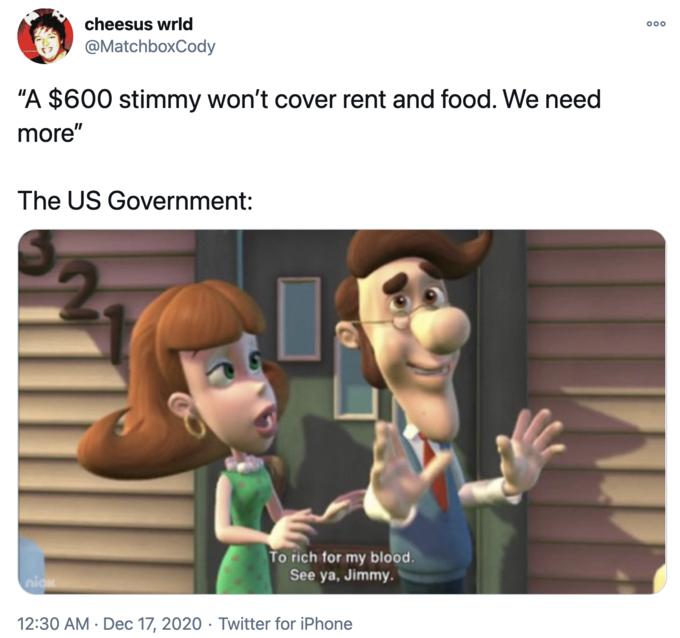 Updates:
1 mo
"Why didn't you say anything when Trump was president?"

He's a republican who had a republican congress. Even the people ignorant of the oligarchs know that the republicans are advocates for trickle down economics. Duh.

The democrats have control now and they *claim* to be the party of the people, so I am holding them accountable as such.

I am also an FDR style liberal and am going to hold people who claim to be on my side to the fire far more. Why? The dems are killing the left from within..