Those terms are not inclusive enough, so now you have to say: "Chestfeeding:" and "Chest milk"
CHICAGO (NewsNation Now) — "There is a new push by some health care professionals to change the term "breast milk" to "chest milk." In the United Kingdom, one hospital made international headlines for changing the term "breast milk" to "human milk." It's an effort to be more inclusive to transgender and non-binary parents."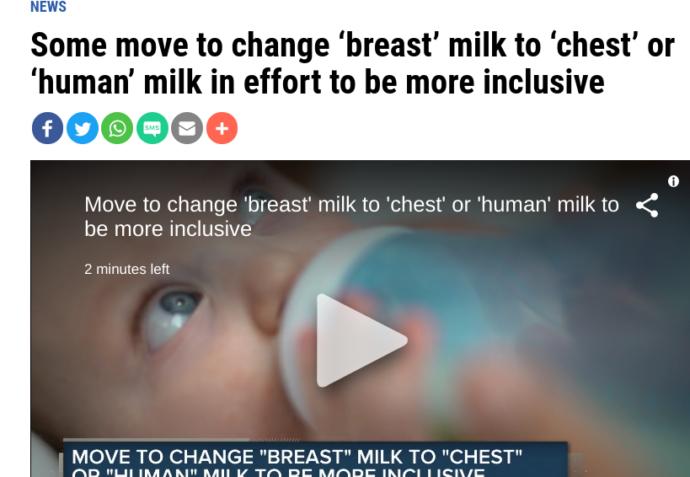 "Women fought for years to normalise breastfeeding and make it acceptable and natural. And at the stroke of a moronic, woke, anonymous pen somewhere in Brighton females are back in the dark ages again - made to feel unacceptable and dirty."
Select age and gender to cast your vote:
Updates: