It might be just a case of performative wokeness, which is extremely common among white women, but BLM seems the only human rights movement that most white women actively support.
You don't see white women support the Palestinian cause, homeless people, veterans, victims of police violence (if they aren't black), Native Americans and even the Stop Asian Hate movement.
I attended the Stop Asian Hate protests here in NYC and barely saw white women in there, it was almost entirely attended by Asians and other POC, but it also had visibly a good number of white men that joined them, including me.
I never heard of a single case of white men carrying protest signs referencing to things like "Don't open your mouth for Asian p*ssy if you keep it closed 4 Asian issues" or "Love Asian people like you love Asian p*ssy."
That's odd since every one of us white men who have Asian girlfriends were accused by white women of "fetishizing Asian girls" at some point, yet we don't do this shitfuckery.
The white women's lack of support toward other legitimate causes and the weird stuff they say make their activism really suspicious...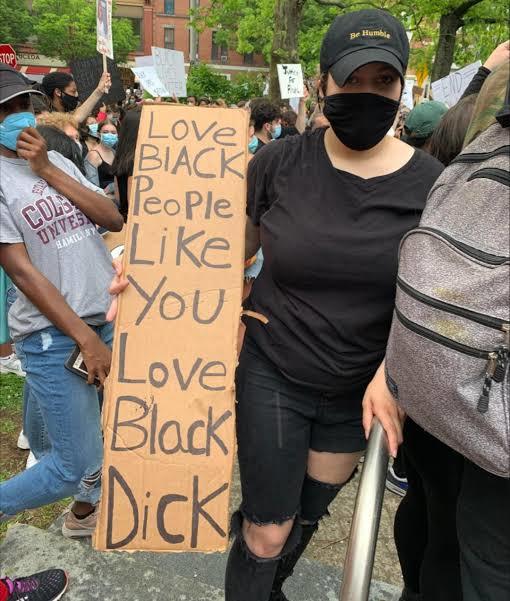 Select age and gender to cast your vote:
Updates: