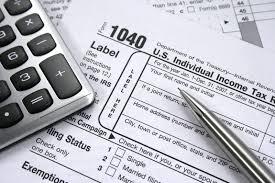 My question particularly aims to this issue.
Do you have to pay taxes for all services or just a handful? For instance do you pay taxes for beauty services at esthetics centers or hair saloons, gym memberships, App streaming services such as Netflix or others, also AIRBNB, administration bank account fees, electricity and water bills when they reach some MHZ or volume (water) per household,, some entertainment things too.
Where I live in the past nothing of those things mentioned above were collected by our IRS until next month we will start to pay extra taxes for those services and others so for our country we are so confused and not used to this new stuff as it be our first time we have to pay a lot of taxes for things in our past never were collected but the salaries in our contry do not improve so there is no such balance, as we wil have to pay more but our salaries remain the same and the dont give us a raise.
In our country though our IRS institution do not reimburse us the money from taxes when we declare our taxes, the IRS keep the money to themselves, they only charge the citizens to pay those taxes.
What other services in your country you have to pay taxes?
Updates:
11 mo
Ok let me be more specific what I wanted to know if in the country you all live the VAT (value added tax) is charged or not