A pilot has taken incredible photos of Area 51 and other top secret installations on the Nevada Test and Training Range after receiving permission to fly through the highly restricted airspace.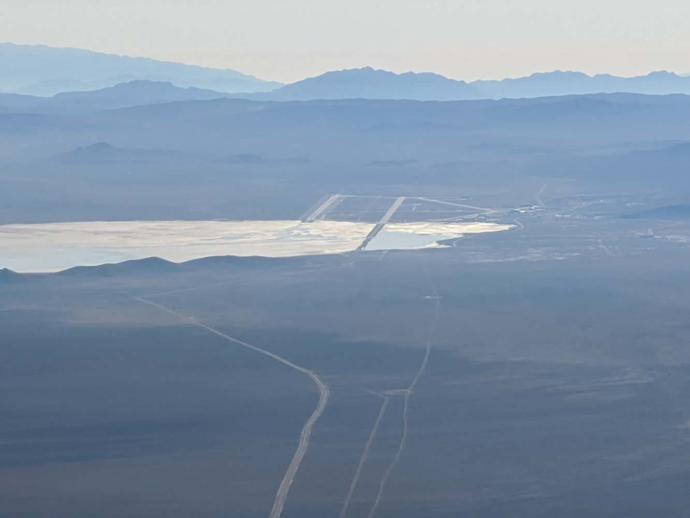 Gabriel Zeifman took the images while flying in his Cessna 150, after receiving permission from air traffic controllers to pass through the airspace last weekend because it was 'cold', meaning no military flights were taking place.
Among Zeifman's incredible images are photos showing a massive hangar under construction at Groom Lake, the highly classified Air Force facility more commonly known as Area 51.
Area 51 is seen in the distance next to partially flooded Groom Lake in a view from Zeifman's Cessna 150
Zeifman also captured images of the Tonopah Test Range Airport "Area 52" a major military airfield within the NTTR.
Toponah was also once the home of a classified squadron of test pilots who flew captured Soviet MiG fighters.
Today, the 30th Reconnaissance Squadron flies RQ-170 Sentinel stealth drones out of the Tonopah.
Updates: