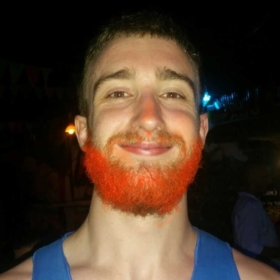 myTakes
+1 y
Should it matter what role an actor takes on?
I'm sure it isn't news to anyone that Hollywood is under the microscope a bit these days: whether we're looking at new sex scandals or abuse reports, some controversy surrounding Tweets, or actors being told that they shouldn't play a role, there always seems to be something going on. Today, I'm...
+1 y
The Truth about the Garden of Eden!
When it comes to stories contained within the Bible, it's not a stretch to assume they are half-truths. Bible stories are as close to truth as Inglorious Basterds is to the events of WW2. One story in particular is worth focusing on more than others: The Garden of Eden. We have to cover a number...
+1 y
An Atheist Perspective on Not Believing in God or Religion!
There are many religions in the world, each with varying interpretations, varying levels of belief and in some case: varying versions of Holy Books. To me, religion has never made much sense. Having been dragged to church by relatives through most of my childhood, the concept always appeared...
+1 y
+1 y
Alcohol vs Weed: Which One Should Be Illegal?
This is my first ever myTake so I thought I may as well go out. Today, I will share with you why it makes more sense for alcohol to be illegal and marijuana legal. I am writing this from the point of view that one of them has to be legal and the other illegal. I have cited all my sources (the...
Xper Points 43,283
Moderation Success Rate
No. Superb Opinion