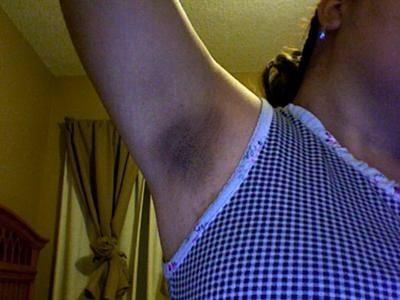 Select age and gender to cast your vote:
Updates:
---
Most Helpful Girl
It not caused by staining. It's caused by anything from natural changes that occur with age to dark hair under light skin.

health.howstuffworks.com/.../...rarm-darkening.htm

I understand that everyone has their preferences, but I doubt I would even notice something like that, let alone break up with someone over it.
Most Helpful Guy
I was going to say that is shallow, but now that I have seen the images I see where you are coming from, and I agree. Who would have thought?