Hey guys! I've compiled a list of the most beautiful photo themes that appeal the most to my tastes. Tell me if you agree or disagree with them, here we go with number 1, qts:
1. Soft bare legs
These kinds of pics make me feel soft and safe, I love walking around barefoot in shorts after lotioning. It makes me feel warm and happy, especially the sensation of rubbing my legs against each other. Pics like these are appealing because of that.
2. Glittery dresses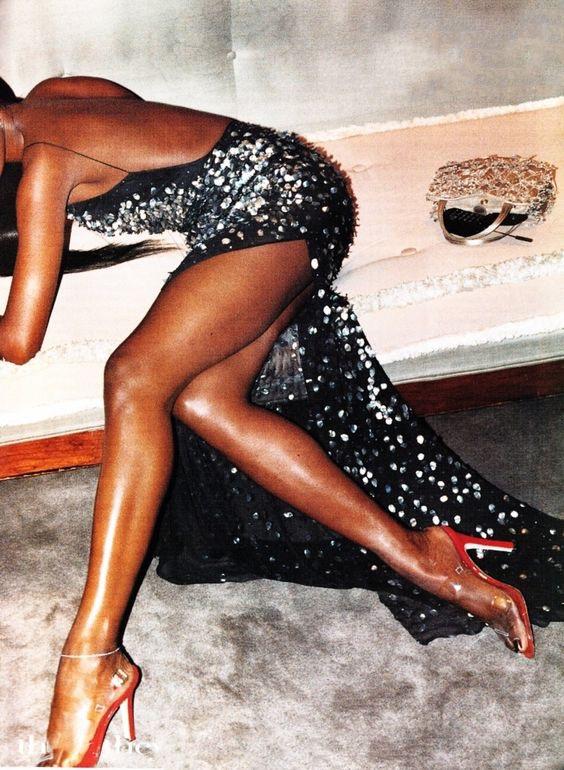 I love glitter, glittery dresses are glamorous and fun. Looking at these pictures makes me imagine glamorous events where all eyes are on you while you drink champagne and ignore everyone💋
3. Brown skin and olive undertones
I think olive and brown go together perfectly, these pictures make me sigh in satisfaction. They're just so gorgeous.
4. Cityscapes
Bright lights of the city lure me like moth to flame. It looks futuristic and full of wonder. Like a chrome utopia 😍
5. Clear blue water
Clear blue water makes me feel so fresh and rejuvinated just looking at it. I imagine the clear feeling I'd get being there 😍 even with the tigers.
6. Erotic classiness
These pictures make me imagine warm, hazy minded, soft focused nights of sultry appeal and wine 🍷
7. Female curves
These pictures show the graceful curve of the female body, full breasts are appealing no matter what gender you're attracted to 😜. The second picture is artistic and really shows how the body looks in one stroke.
8. Fur
I love it because... well it's FUR. So soft, so cuddly, so warm. I want to feel all of it on my skin.
CONCLUSION:
These pictures are so beautiful and fit my taste for beauty. Do you think these photos fit your taste too? I'm curious at how many people hate my taste haha
Thanks for reading QTs !
---