Fun fact is that I started wearing them back in summer as a complete personal taste and many girls were bitching about my style lol and then they started trending as fuck all over instagram and now every one asks me where did I get them bcs they're super expensive now.
I'm literally in love with them cause they make me feel sexy af and now I don't seem to get rid of them.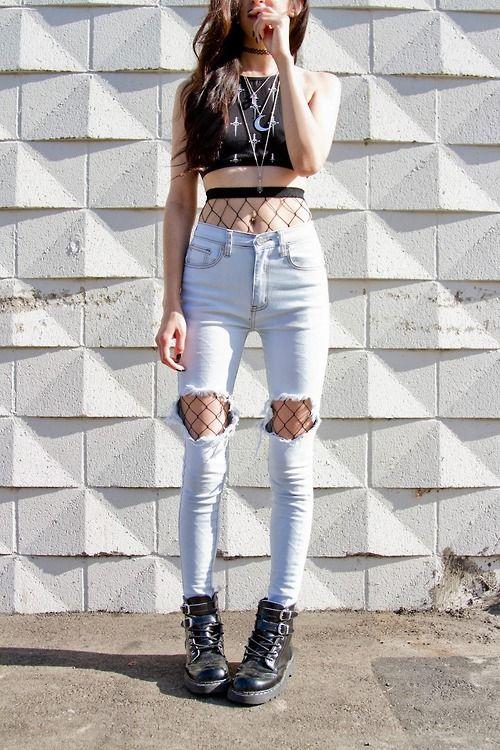 Select age and gender to cast your vote:
Updates:
---
Most Helpful Guy
Most Helpful Girl
I like how they look with the waist showing under jeans (like the first pic), or just showing off the feet/ankles in sandals or sneakers so that they look like socks. When parts of fishnet peeks out like that, it can really freshen up the painest outfit. But I agree, fishnets used to get so much dirt before they turned into a trend. Girls did the same to me when I wore mom jeans and high waisted pants in 8th/9th/10th grade (2010-2012, I think?). And boy, once I wore a turtleneck and a pleated mini skirt in middle school and was literally laughed and snickered at because it looked "nerdy". Luckily I stood my ground, kept the pieces and can still fit them, so now that the same people are rushing to spend their money, I haven't done much shopping.