What do you look for and how tall should he be? Also how tall are in you in contrast?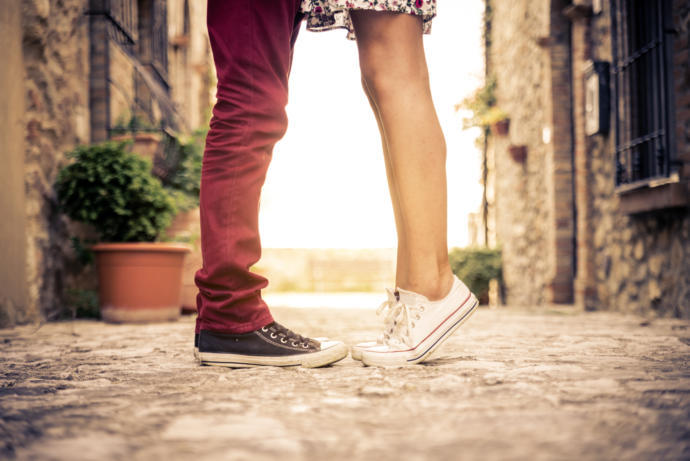 Updates:
---
Most Helpful Girls
Maybe I'm a bit late for the question, but I think it really depends on the girl. Not only me but many girls around me agree that the perfect height is the one that allows you to snuggle in your boy's shoulder and it wouldn't be an exact measure but a range.
I'm not from the states so I'm not used to use imperial system so I will use metric and try to do an aproximation. I'm 1.70 m tall. I like boys being at leas 15 cm taller than me, so about 1.85 would be my minimum and my maximum 2 m tall. I think that it would be: me 5'6'', minimum 6' 1'' , max 6' 6'' .
I prefer personallity over looks but if talking about looks, for me, height is the most important thing. I'm from a country where people is really short. I know around the world as much, I'm average, in many countries I'm even petite but here I'm like super tall. I'm even on the average or over the average for men, so it is difficult for me finding someone tall enough that is not related to me, so...
In general I think that women search for taller man. This because, instinct, meaning you feel protected and that you can depend on him ( with this NOT meaning women are fragile and need help for everything, but considering it as a primitive remain of our insticts for the search for a suitable mate) and it's more comfortable and easier to kiss, hug, snuggle, have sex, dance, etc.
If I have to be super specific I'm a sucker for 6'2". Tall guys make me feel feminine, and a 6 inch difference lines up really well for kissing, snuggling, dancing, sex. I don't know I just like it.

I'm 5'8", tall enough that I'm distinctly beyond the bounds of fun sized, and am near eye level with a good number of guys. I have gone out with guys who are shorter than me, but it just didn't click for me. So, personality aside (which has a HUGE impact) here's my personal scale...

5'10" attractive

6' noticeably tall

6'2" ideal

6'4" tip-toeable

6'5" + too tall to be accessible
Most Helpful Guys
I will tell you this and this is for all those gigantic idiots who use words like manlets for guys in the range of 5'8''-5'11". That range of height is the most beautiful one for any man, guys who are 5'4" to guys who are 6'2" can talk to you without straining their spine, it actually makes you rather friendly and approachable, women can wear high heels and still be your height, i am talking about the average girl and the most beautiful women we check out are in that height range, i mean look at the hottest female celebs 159-170 is their range. This is the height of the alpha male, trust me, its good to have an IQ above average, look above average etc but the best height is the average height. If u still don't believe me look at most of the heart throbs tom cruise 5'7'', Zac efron 5'8'', in india there is hrithik roshan 5'9''-5'10'' etc, love yourself, walk tall and confident and yes, I am 5'10'' myself, no regrets, i consider myself decent looking and tall enough and a few ginormous pimply teens typing from their mom's garage will not change that