Every time girls talk to me online, they eventually bring up my height, sooner or later, and ask me about it. I never lie to them and tell the truth, because what's the point in lying? Lying only makes me feel worse about myself, and ignoring it or telling them they don't need to know never works. Then, once they find out about it, they ghost me, or immediately stop talking to me because I do not meet their height criteria. (Keep in mind, this is online.) In rare cases, I've been offended by their shallow criteria and I'm the one to end it. I've tried avoiding the subject or ignoring them, like I've done before, but it always comes back up, and that only seems to make them more curious.
What should I do regarding this question?
I have stopped pursuing women romantically, to be honest. I'm just looking for friends IRL, mostly male friends to hang out with. I am open to female friends as well, which is why I respond to the messages. But damn, this crap is annoying! I don't need anyone's validation, but I'm sick of being asked about it all the time, and then it leading to a dead-end.
And yeah, I know. I'll probably get a lot of crap and hate for this post, cause it's the internet and all. But whatever; I just want to focus on the actual
question
. Not anything else, like "why wouldn't women want to date a tall man?" All replies on-topic are appreciated. Thank you.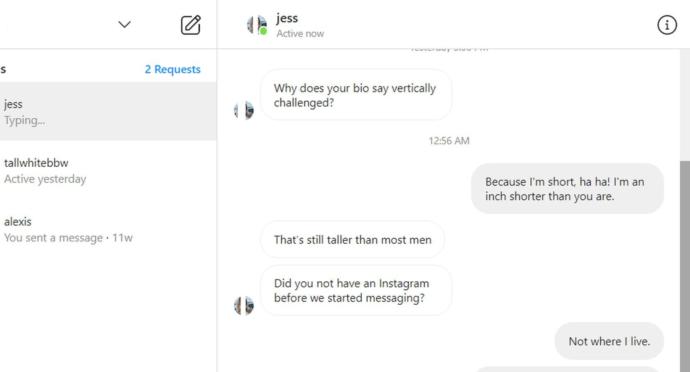 Updates: