https://www.buzzfeed.com/pablovaldivia/are-you-a-unicorn#.ld04qp8ne

You got: Pegasus
You inspire awe and wonder in all those who encounter you. You are dynamic and pioneering, and you never like to be tied down in one place for too long. You're highly respected for these qualities and in turn are loyal to those who treat you right.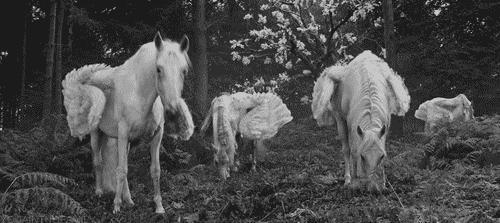 I'm cool with this 😎
Updates:
---
Most Helpful Guy
Phoenix
´´You strive to do only good in your life and are loyal to the people you care about most´´

Pretty accurate.
Most Helpful Girl
I'm Taurus and I got: Dragon

You are feared, but greatly respected. You're fiercely loyal and will protect the things you love most at any cost. You are not angered easily, but people know not to mess with the dragon or else they risk getting burned by your fiery personality.

s3-ak.buzzfeed.com/.../...d-28632-1436568094-2.gif

That's pretty cool :P