"Whoa!!! So that's the challenge well I accept and I don't even have to be called out on it!!! # oh yeah!" -me

"I challenge you then! You can mention me in your take or invite me so I'll see it." - @simplyaramdomgirl

"@AngelicSin will you christen me to make it official and challenge me?" -me

"Of course of course, I officially challenge you" - @AngelicSin
So here we are

1. Curvy
I like girls that have a little extra weight. Skinny girls are not my thing. I am not sure why but big butt, big breasts, thick legs and killer hips are all part of the curvy package or at least most of the time anyway. It is so sexy to have that soft skin and a body you can cuddle with.

It also is a nice bonus if the girl can be a little less strict on dieting. Dieting is not bad but counting calories all the time just takes the fun out of food. It's like in tv special with Garfield he is put on diet and given one leaf of lettuce.
I never want to feel like I have to compromise my food experience for the sake of gaining a better body. I just want to do exercise and light dieting at least to the point where I don't have to stress out about it. I think there is a happy diet medium and I think it's not that hard to find that balance. But all that to say, I aim to think that curvy girls are at least slightly less concerned with dieting which makes that a plus. I am not saying no dieting but it's less of an issue.
2. Cute
I love a girl that has a sweet child face and a cute innocent face.
With a nice warm smile.

The cherry on top would be the shy girl look. That is my kryptonite
3. Personality
I don't want someone that is too smart and has to correct every improper spelling or simply a know it all.
I want someone that I can play games with.
Watch movies with.
And just enjoy laughing with.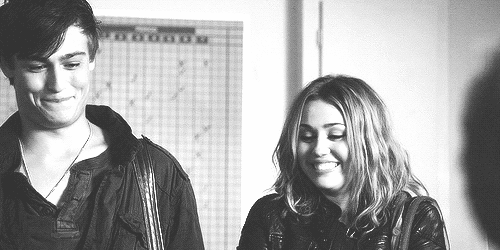 Someone that does not take things too seriously and just enjoys the moment
4. Expressions
This is something that is so much fun to see and just adds a fun factor to their personality. It displays and emphases their emotions that they are feeling it a fun and enjoyable way.
5. Caring
This is a must for me. I prefer to have someone that is a Christian but not someone that is an over top Christian
I like horror movies and things like Halloween and I don't want a Christian girl trying to purge it out of me. I can do it in my own time and I would kind of like to find a girl that kind of likes that stuff too.. which could be really hard to find.....
But aside from that, I am looking for a girl that really cares for people. I want her to make me feel bad. I need a heart check every once in a while. I need that challenge. I want the both the us to support our love for others. I could not see myself with somebody that does not have the time or patience to deal with people. For me, that is what life is all about!
Nothing too fancy because I am getting ready to go to bed but that's it in a nutshell but if you want me to clarify anything or go into more detail on one of points just message me on the message board and I will reply back with a response. But I hope this kind of made sense I know some of topics were kind of interlaced together and could have probably been split up even further.
I nominate for this challenge :
@Demised
@BeautifullyCurious
@exhaustedfromlife
@omgjassy