This is based off a comment I posted that turned out way longer than I meant it to be. These are physical and personality things I really want in a girl:
Black or blonde hair.
This is my personal preference. Red and brown hair is still like a gift from the angels, but something about jet black and golden blonde make me ridiculously attracted to the person it's attached to.
Big eyes.
Maybe it's my love for Disney movies or anime, but a girl with big eyes says to me that she has a wonder and curiosity about everything. Like she wants to take in the whole world at once. Again, nothing on here is a deal breaker. It's just what i think I prefer.
An overjoyed-looking smile.
Doesn't have to be perfect, but if she looks like she's just bursting with joy, it makes me do the same.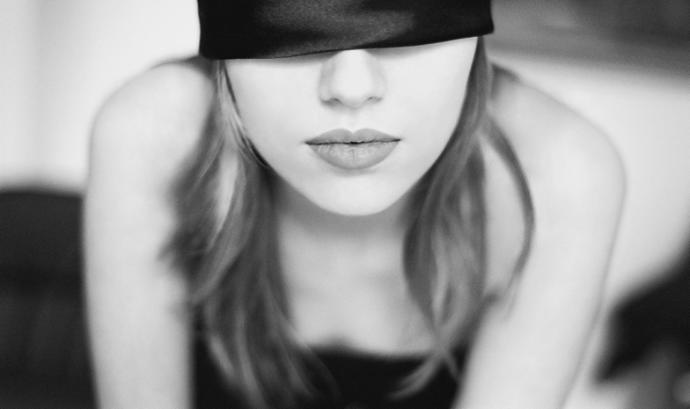 Extremely sexual and adventurous.
Okay, I think its obvious all guys want this, but can you blame us? A girl who wants to maximize pleasure for herself AND me?! Who wouldn't want that? (And I would be sure to return the favor).
Cynical.
Weird, I know. But I like to know my girl is smart about what she likes and believes in. Anyone can buy into every commercial, celebrity, and magazine they see, but not everyone can question the truth behind them.
Smart.
A little different, basically a wise girl who makes wise decisions. She doesn't have to be fast, or good at puzzles. But if she can connect the dots between various cultural and historical patterns, or just knows the difference between "there" and "they're" it really does something to the amount of respect I give her, which is sexy.
Energetic.
Just always ready to laugh, say something, jump around, be active (she doesn't even need to be athletic, she just needs energy and spunk!)
Nerdy.
Yup, this is something I want. If she wants to marathon Game of Thrones and then talk about why Firefly isn't as good, I'll debate why Star Trek is better than both of them into the late hours of the night. Then we can play Overwatch over a meal of fish custard.
Silly.
Not funny, not a professional comedian. But rather just willing to have fun any time of the day! I want to be able to talk to her about why cars with headlights in the middle look cross-eyed, or why cats are like the assholes of the animal kingdom. I want her to be willing to talk about these things and not be scared they're too stupid or childish for her, or are bad for her image. And that brings me to my last one...
Confidence.
This isn't about appearing confident, this isn't about her looks, her personality, or her morals. This is about what comes later, the unhappiness that comes out in her thoughts and words and choices.
She has to believe, 100% that she is a happy, healthy, fucking gorgeous traveler skipping and dancing through life. Sure, I'd want her to wear makeup and have a fashion sense, but I don't want her to be unhappy.
This is worse than whatever she could be being insecure about. ESPECIALLY after I tell her every day how perfectly celestial she is and how surreal it is just being near her. If she is my girlfriend she should never ever ever ever feel bad about herself, and I will work my ass off to make that happen, but she needs to be willing to believe in herself.
Okay on to a less sad topic....
Bonus Round: Turn-Ons!
Boobs, butt, and pussy do it pretty well for me! 😊
But less obvious stuff:

Hoodies. For some reason. (I think my first crush wore hoodies everywhere).
Asians. Omg, Asian girls match my preferences so perfectly it's crazy.
Looooong hair. I don't know, I know it'll get in the way eventually, but *swoosh swoosh* it's like a flowing ocean of femininity! It's beautiful!
Small boobs. Yup, you heard me. Big boobs are sooo incredible, too, but they don't fit in my hands as well, and dont look cute AND sexy, they just look sexy.
Thanks for reading, guys! I hope you have just a splendidly fantastic day/evening/night!
---